Top U.S. Naval Official Says Chances Of Accidental Incident In South China Sea Are 'Pretty Low'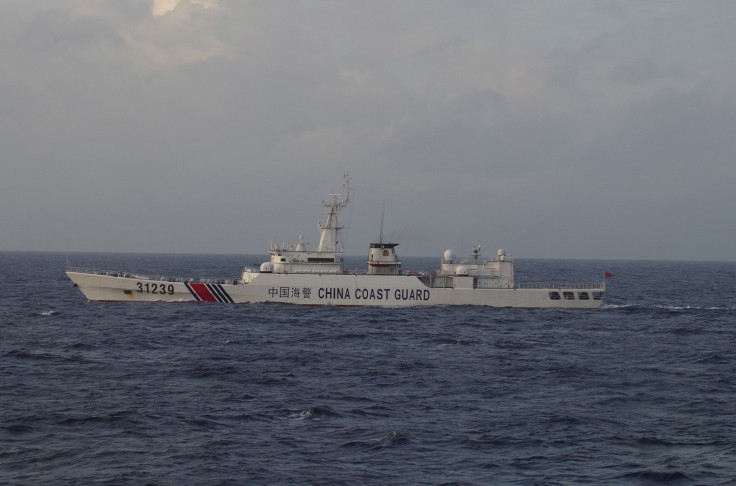 HONOLULU — A top U.S. naval officer for the Pacific Rim said the chances of an unintentional incident in the disputed waters of the South China Sea are "pretty low," despite heightened tensions over Beijing's reclamation of land in a string of disputed islands.
"These are professional navies," Rear Admiral Mark Montgomery, the director for operations of the U.S. Pacific Command, told a group of journalists Thursday. "The highest risk is associated with non-military vessels."
U.S. and Chinese naval forces regularly drill for unplanned maritime encounters on the high seas, following a set of international procedures worked out by militaries in the Pacific, Montgomery said. Beyond that, the two countries have "a significant amount of interaction" every month, whether ship visits or informal conversations, that help guard against unintentional incidents.
The potential for confrontation, sanctioned at higher levels in Beijing and Washington, may rise in the coming weeks as an international tribunal rules on a complaint filed by the Philippines over China's claim of sovereignty over much of the South China Sea by virtue of its self-declared "nine-dash line." China has refused to define precisely where this broad boundary line lies.
Manila has contested China's claim to the regions, and in particular, to an atoll known as the Scarborough Shoal.
The formation, a ring of reefs and rocks, lies 137 miles west of the Philippines, and about 540 miles south of the Chinese mainland. The Philippines claims the atoll, and several years ago seized Chinese fishing boats there, an incident that helped reawaken China's longstanding, but relatively dormant, claim on the Scarborough Shoal.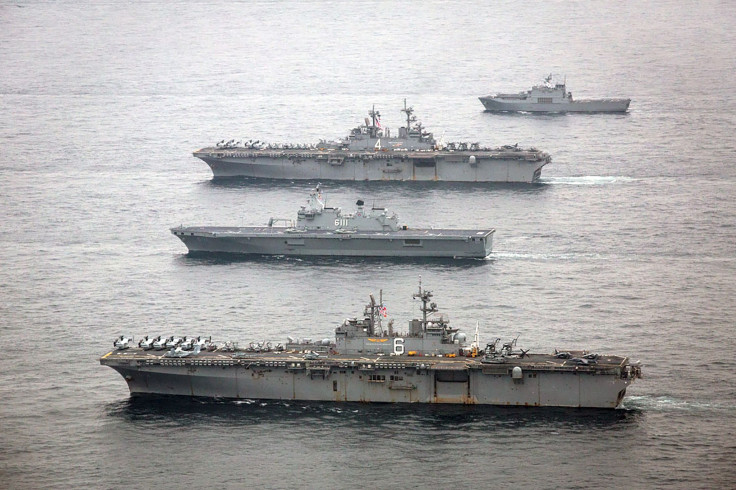 China has refused to acknowledge the jurisdiction of the hearing in The Hague, at a court known as the International Tribunal on the Law of the Sea. After the U.S. military observed Chinese ships surveying the shoal mid-April, speculation has mounted that Beijing may be preparing to establish a permanent presence there, possibly in advance of the tribunal issuing a final decision.
Montgomery declined to speculate on how the United States might respond to further Chinese land recovery efforts. He noted that the tribunal "has had other rulings" in disputes in the Persian Gulf, as well as in Central and South America.
"They have generally slowly been adopted. We'll see what happens in the South China Sea. It may not be so consensual."
Montgomery said China's existing reclamation projects in the South China Sea — seven in all — don't appear to be civilian in nature. "All seven of these land reclamation facilities have aspects of a military base," he said. "The land reclamation creates facilities that look a lot like bases to me," Montgomery added.
Each of them have piers for docking large ships on their perimeters, and some have runways as well. The Chinese have constructed buildings that are between seven and 12 stories high, and their populations are substantial enough for workers to arrive on commercial-sized jets.
Labeling as military the facilities China has built on reclaimed land reflects an American effort to portray the buildup in terms Beijing has tried to avoid. Despite its immense and growing influence in Asia, Chinese officials have claimed the country's intentions are largely benign.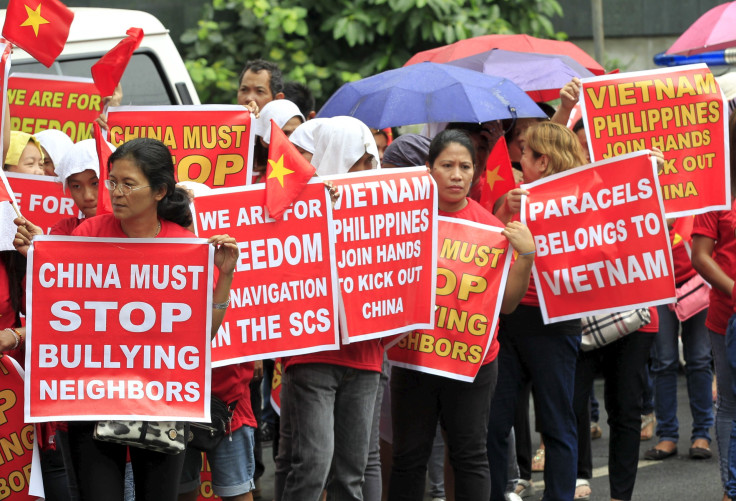 "China argues that it's a different kind of great power," Denny Roy, a senior fellow at the Honolulu-based East-West Center, said. "It doesn't do the nasty things other powers do. But that principle is being eroded."
Montgomery said the value of the reclaimed reefs and atolls in the South China Sea would vary greatly, depending on the circumstances of their use. Peacetime re-provisioning of naval vessels would be one way to use them, he noted.
"They can be of some value, they can be of no value," Montgomery said. "How does any one military base have value? It depends on the context you're using them in."
Fishing vessels tend to present the greater risk for naval confrontation than boats manned by trained sailors, said Montgomery. Merchants often lack reliable communications equipment and experienced signals officers, leading to unclear intentions vis-a-vis other vessels.
"My worst maritime experiences have been with fishing boats," the rear admiral said. Montgomery commanded numerous vessels in the region before heading operations at the Pacific Command's headquarters in Honolulu.
The contrast with Chinese sailors was striking, he added.
"They followed me everywhere I went," Montgomery said. "And they were professional."
© Copyright IBTimes 2023. All rights reserved.
FOLLOW MORE IBT NEWS ON THE BELOW CHANNELS