Tourist Couple Left 'Seething' After Airline Moved Their 13-Month-Old Baby Onto Separate Flight
KEY POINTS
The couple was notified that their flight had been rescheduled
They found out the airline had booked their baby on a separate flight
The pair had to spend almost 20 hours on phone to sort things out
A tourist couple from Australia was left "seething" after Qantas moved their 13-month-old daughter onto a flight separate from them.
Stephanie and Andrew Braham, who are currently on a vacation in Europe, claimed they had spent almost 20 hours on call with the airline to fix the issue. The couple also said they now have to extend their trip for two more weeks because of the mistake.
The issue began when Qantas informed the pair that their return flights to Australia had been rescheduled. They got shocked upon realizing that the airline had rebooked their daughter on a completely different flight from them, News.com.au reported.
"They said they hadn't done anything wrong because they did book her a ticket. Initially, they denied any liability, that's Qantas," Stephanie said, as per Lad Bible.
The terrified parents then had to spend hours on the phone talking with the airline staff to get the issue sorted, and they eventually managed to get three tickets on the same flight.
"We spent 20 hours 47 minutes and 13 seconds on the phone to Qantas over a 24-hour period before and over 55 separate phone calls before they finally agreed to book us on new flights home," Stephanie added.
However, their new date of departure is 12 days after their initial schedule. As such, the family needs to extend their accommodation in Rome.
"We're seething. I'm meant to be home," Andrew said, adding that they will only feel assured when they get back home. "Hopefully, in 13 days, eventually we will. I don't think we will really feel assured until we get on that plane and the plane is in the air at this stage."
Qantas already addressed the issue, explaining that the toddler had been automatically moved to another flight due to a "back-end administrative error." It also extended sincere apologies to the family and offered to reimburse them for the cost of the extension of their accommodation.
The airline continues to face backlash for handing out shares worth more than $4 million to its four executives while still having unresolved issues like flight cancellations, delays and baggage losses.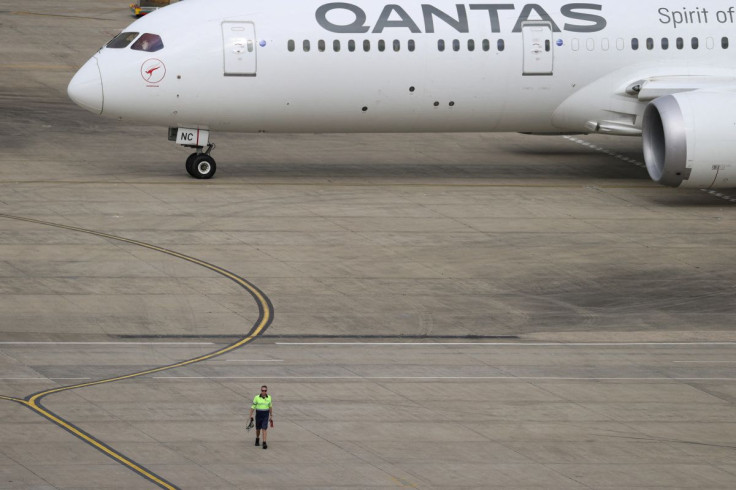 © Copyright IBTimes 2023. All rights reserved.