Trail Blazers Secure Services Of Free-Agent Warriors Defensive Minister
KEY POINTS
The Blazers add more defensive teeth by signing Gary Payton II from free agency
Payton joins a crowded backcourt that includes Damian Lillard and Anfernee Simmons
Portland aims to do fare better next season
Gary Payton II's most notable specialty is defense, and one team who has taken notice of this is the Portland Trail Blazers.
According to sources cited by Shams Charania of The Athletic, the son of NBA great Gary Payton has agreed to a three-year deal worth $28 million with the Blazers.
This means that the Blazers will be shoring up their defensive line with Payton joining a backcourt that includes Damian Lillard, Anfernee Simons, Josh Hart, and 2022 lottery pick Shaedon Sharpe.
The Blazers were able to secure the services of the undrafted player, using their mid-level exception to sign Payton.
The new deal is a significant increase from the previous $9.3 million per year that he was earning.
Chris Haynes of Yahoo Sports added that also included in the contract are a player option and other terms favorable to the one-time NBA champion.
It was a fitting reward for Payton who owns career averages of 5.2 points, 2.8 rebounds, and 1.1 assists.
He is coming off the best season of his NBA career that started in the 2016-17 season, initially suiting up for the Milwaukee Bucks.
Aside from the Bucks, Warriors, and now the Blazers, Payton also had stints with the Los Angeles Lakers and Washington Wizards.
Last season with the Dubs, Payton normed 7.1 points and 3.5 rebounds in 71 regular-season games.
In his first playoff appearance, the 29-year-old tallied 6.5 points, 3.1 rebounds, 1.3 assists and 1.2 steals in 12 games.
It will be interesting if Payton can maintain or improve his numbers under the system of head coach Chauncey Billups.
Given that the Blazers have a crowded backcourt, there could be players moving out of Portland.
The Blazers have their work cut out for the coming NBA season, rebuilding the team with hopes of possibly faring better in their next campaign.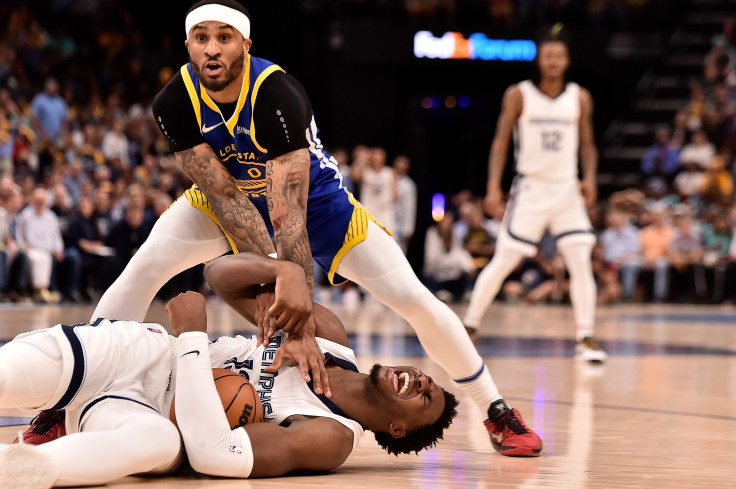 © Copyright IBTimes 2023. All rights reserved.