Trail Blazers Tipped To Win, Bring Lakers Tumbling Back To Reality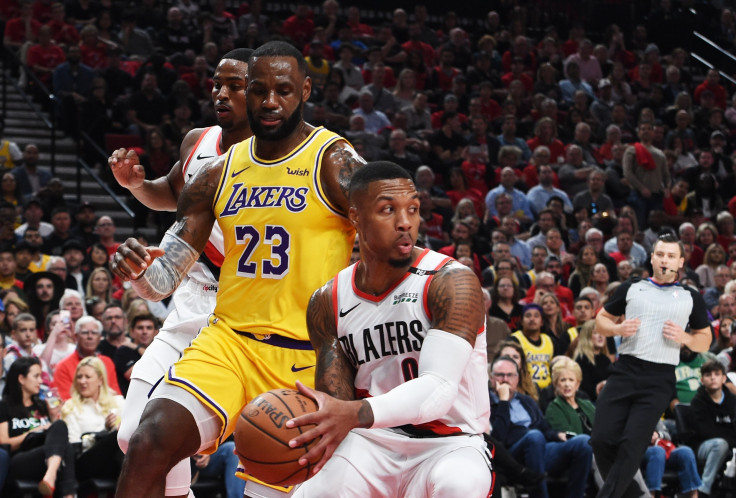 KEY POINTS
The Portland Trail Blazers will try to end their two-game losing skid when they face the Lakers Sunday
The Blazers and the Lakers each have one win apiece against each other in their regular season series
The Lakers will try to defy the odds anew and get a follow-up win against the Trail Blazers
The Portland Trail Blazers have dropped two games in a row and will be looking to get back on the winning track when they face the visiting Los Angeles Lakers at the Moda Center in Portland, Oregon, Sunday.
Portland is coming off a 95-105 loss — their second straight — to the Joel Embiid-led Philadelphia 76ers.
Damian Lillard led the way with a double-double effort of 25 points and 11 assists. Backing him up was Jerami Grant, who had 24 points and five rebounds.
"I thought our defense was good enough to win this game tonight, to be honest with you. Offensively, the offense wasn't good enough -- couldn't make shots and didn't make shots. But they had a lot to do with that. Got to give them credit," Blazers coach Chauncey Billups said, according to ESPN.
The Trail Blazers are averaging 112.7 points on offense, 20th in the league. They also have an offensive rating of 114.2, 11th in the league.
On the defensive end, Portland is limiting opponents to 112.6 points per game, 13th in the league. The Blazers hold a 113.9 defensive rating, which is 21st in the NBA.
One thing going for the Lakers is that they are coming off a win over a favored Memphis Grizzlies quintet, 121-122, thanks to the late-game heroics of Dennis Schröder. The win snapped the Grizzlies' 11-game winning streak.
"We wanted to trap first before we fouled," Schröder, who scored 19 points, said after the game, according to ESPN. "I saw Bane catch the ball, he had his back to me and I made a play. I got the steal, pushed the ball, got fouled and finished the play."
Russell Westbrook led the purple and gold in that win with 29 points, six assists and five rebounds. LeBron James finished with 23 points, nine rebounds and six assists.
The Lakers average 117 points per game, making them seventh in the league. Los Angeles has an offensive rating of 113.1, 16th in the NBA.
Defensively, the Lakers are limiting opponents to 118.1 points per game, 27th in the league as of this writing, They also own a defensive rating of 113.8, 20th in the NBA.
The Blazers and the Lakers each have one win apiece against each other in their regular season series.
Oddsmakers picked the Blazers as -4 favorites to prevail over the Lakers, which are at +4, according to USA Today's Sports Wire. The Moneyline is -175 for Portland and +150 for Los Angeles.
The Trail Blazers will try to get back to their winning ways at the Moda Center when they host the Lakers Sunday. The game is set to start at 9 p.m. EST. It will air on NBA League Pass and will be live-streamed via fuboTV.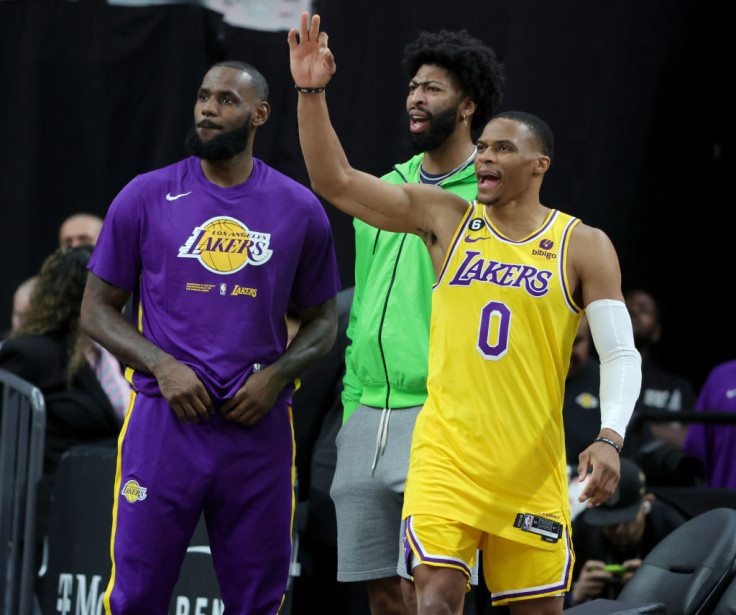 © Copyright IBTimes 2023. All rights reserved.