Transfer News: Manchester United Focus On Sancho But Transfer May Happen Next Summer
KEY POINTS
Manchester United trying to find ways to complete deal for Sancho
Borussia Dortmund already targeting other players to replace Sancho
Manchester United also considering alternatives to Sancho
Despite financial uncertainty, Manchester United remains confident that they can eventually land Jadon Sancho of Borussia Dortmund. However, the catch here is whether a deal will go down now or next summer.
With clubs dealing with financial issues, the Red Devils may lack the funding to pull off a Sancho transfer. Dortmund is seeking roughly $141 million for the English winger. Such an amount may be hard to consummate during these times due to the COVID-19 pandemic. However, Der BVB is reportedly ready to wait until next summer if nothing transpired in the coming months.
United had two targets in mind. Aside from Sancho, Jack Grealish of Aston Villa was another prospect. But with Lions owner raising the asking price for the 24-year-old player to $103 million, the Red Devils are now left to choose. And according to Sky Sports, it appears they have opted to follow the Jadon Sancho route.
For Dortmund, it appears they are resigned to the fact that Sancho is bound to exist either way. Hence, the best the German club can do right now is skim the market for alternatives. One name that they are reportedly interested in is Lille OSC forward Jonathan Ikone. Les Dogues is valuing him at roughly $58 million.
Until a clearer picture of Sancho's future arises, the English national will continue to play at Signal Iduna Park. His contract does not run out until 2022 and Dortmund is in no pressure to deal him away.
United is the only team that has touched base with BVB about Sancho thus far. However, there has been no formal offer made for the 20-year-old winger. The fee is the one standing in the way but Dortmund has not yet shown any indication of relaxing that amount.
But if the Red Devils are unable to pull through, they are also looking at other players just in case. One name on Ole Gunnar Solskjaer's list is Kingsley Coman who is currently on loan to Bayern Munich. It was suggested that seeking alternatives may not matter much since they were able to qualify for the Champions League. This feat is seen as a way to further back up their pursuit of Sancho.
"There's no doubt their No 1 target is Jadon Sancho, and I think they've ticked a massive box in having Champions League football because that's attractive to someone like him, and I think it's perhaps a deal that can be done," Sky Sports News' James Cooper said.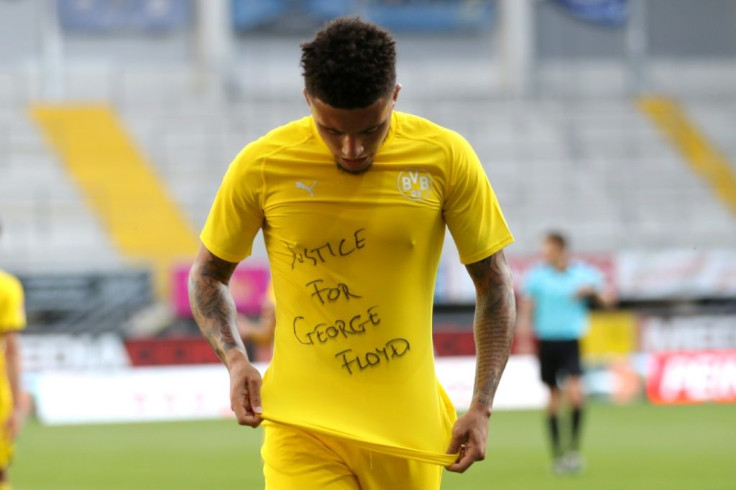 © Copyright IBTimes 2023. All rights reserved.