Triangle Offense Busted New York Knicks 2016-17 NBA Season Says Former MVP
The New York Knicks looked promising before the 2016-17 NBA season started although that failed to materialize. They did have a formidable cast that included Carmelo Anthony, Derrick Rose, Joakim Noah, Brandon Jennings and Courtney Lee. Regardless, the team ended that season with a woeful 31-51 win-loss record with Jeff Hornacek calling the shots.
Worth noting is that Phil Jackson was still around as Knicks' president. And while his credibility as a coach is unquestionable, he failed to prove that he could thrive with a front-office job. Serving as president from 2013-17, the Knick had their worst-ever regular-season record. Jackson would quit in 2017 with Scott Perry and Steve Mills acting as general manager and president of basketball operations respectively.
There were a lot of things that went wrong at the time. And according to Derrick Rose, it was forcing Jackson's iconic triangle offense that did him in. He believes that the Knicks team at the time lacked the right personnel to make it work, possibly an oversight on Jackson's end in a report from the New York Post.
"As for me, I liked Phil, but, come on, man, you're still running the triangle? He was still forcing them to run it. I'm a slasher, a driving point guard. The triangle is okay, but not for the personnel we had. Melo couldn't play that way, didn't want to," said Rose.
The triangle offense brought success to the Chicago Bulls and the Los Angeles Lakers. Those teams had the right pawns in place with the likes of Michael Jordan, Scottie Pippen, Shaquille O'Neal, and Kobe Bryant. With the changing times, however, it was simply something that was fading. Jackson stood by that system which eventually spelled doom for him and his Knicks regime.
The Knicks have yet to recover from that NBA season while Rose has been moving from one team to another. As mentioned in a previous post, the 2011 NBA MVP feels that his current team, the Detroit Pistons, have the right resources in place.
Rose is in good company with Blake Griffin, Andre Drummond, and Reggie Jackson. But one thing Rose needs to look out for is his health. Injuries have slowed him down in the past and such has proved costly for teams he played for. This time around, he hopes to stay healthy for the long mile and boost the Pistons chances for the 2019-20 NBA season.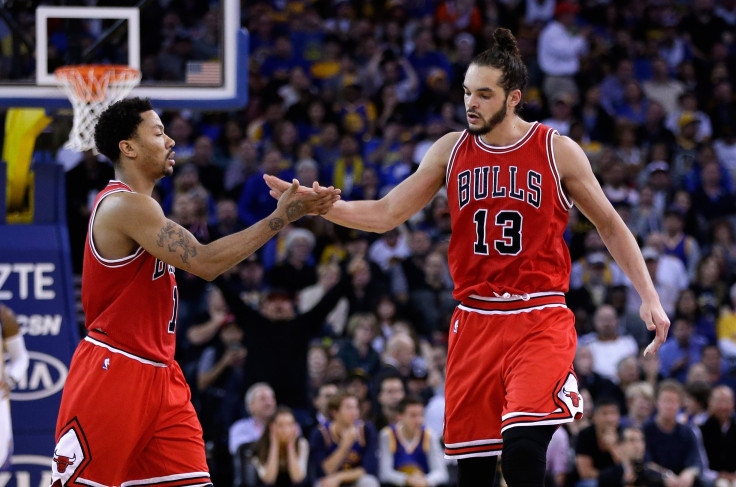 © Copyright IBTimes 2023. All rights reserved.