Tricked Into Slavery: UK Sees Rise In Human Trafficking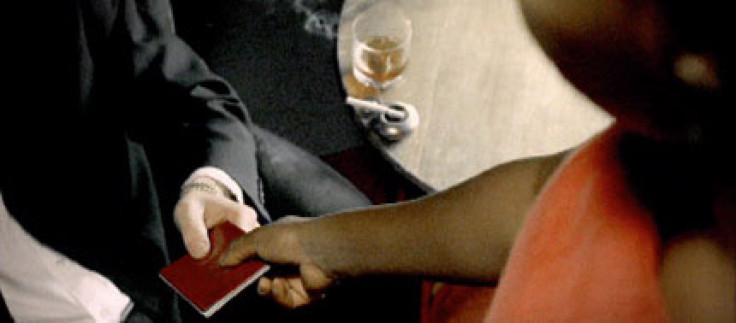 Human trafficking into the UK is increasing, mainly from countries in East and Southeast Asia, Eastern Europe and Sub-Saharan Africa, the British government has said.
According to a recent report from the Inter-Departmental Ministerial group on Human Trafficking, 946 allegedly trafficked persons, 234 of whom were minors, were identified in 2011, up from 710 persons, 186 of whom were minors, in 2010.
"Although the UK figures on human trafficking prosecution and conviction rates are relatively low, they do not provide the full picture," the report reads.
The actual number is believed to be much higher, as many trafficked people do not come forward out of fear of deportation or retribution from their traffickers.
The report identifies Nigeria, China, Vietnam, Romania and Slovakia, as "the most prevalent source countries for potential victims," with Romania having the highest amount of identified criminal organizations engaged in human trafficking and Nigeria being the source country for the highest amount of allegedly trafficked persons.
Sexual exploitation for profit is identified as the primary purpose of human trafficking by criminal organizations, though it adds that labor exploitation is also a factor, particularly among trafficked children. Of the 946 allegedly trafficked persons in 2011, 634 were female.
The report said that the majority of human trafficking is carried out by criminal organizations, but that detailed information on these groups is not available at present.
"Given the changing nature from on-street to off-street prostitution, the use by organized criminals of websites to advertise trafficked victims as 'escorts' has been encountered and this presents investigative challenges," the report reads.
The British government is currently developing a database of known criminal organizations engaged in human trafficking, both domestic and foreign, a project which it began in 2008.
While the Internet has increasingly become a tool for human trafficking and has made it more difficult to identify criminal organizations involved, the report adds that it does provide other opportunities in fighting human trafficking.
"[The Internet] can lead to increased intelligence reporting on this particular exploitation type [prostitution] and as a result increased victim recovery and law enforcement activity," the report reads.
The majority of human trafficking victims typically come from economically depressed backgrounds and are often lured by traffickers with the proposition of getting work in destination countries like the UK. Once victims have entered a given country, traffickers confiscate their passports and begin exploiting them for profit.
This has added to the difficulty of identifying victims early on.
"The vast majority of them think they're coming to a better life in the UK," Det. Insp. Kevin Hyland, of London's Metropolitan Police, told the BBC, adding that it made it "almost impossible" for authorities to identify persons being trafficked at border checkpoints and airports.
© Copyright IBTimes 2023. All rights reserved.