TRUiC Discusses The Biggest LLC Formation Services In The US
Limited liability companies, often referred to as LLCs, have become, for a variety of reasons, a prevalent type of business entity in the US. When forming an LLC you can choose to do it yourself or hire a registered agent's service to help you make one. The benefits of using one of these companies according to TRUiC can be significant.
TRUiC's website contains a huge amount of information regarding LLC formation, different sections on their site will help you learn the steps you need to follow if you desire to form an LLC, one of these sections goes into great detail regarding what I am writing about today, the best formation services available in the US and the several benefits of using them.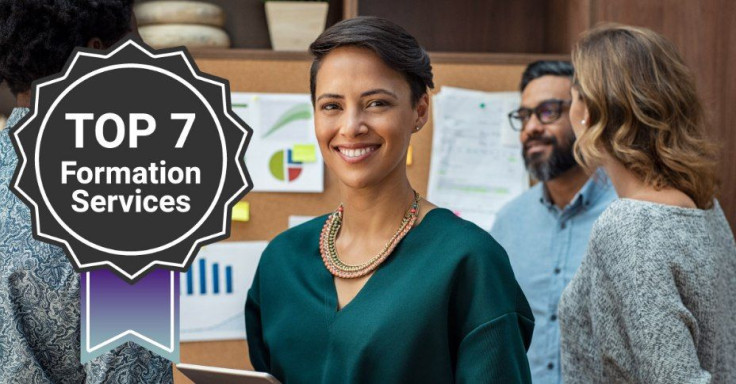 One of the advantages of using an incorporation service is that you don't need to know anything about the legal aspects of registering a business. Your business incorporation will take care of all the paperwork for you. These services will also notify you about any legal requirements you will have to follow in the future. When you are starting a business you ideally want all of your attention to be pushed towards getting your business off the ground. Having to deal with legal distractions could hamper your progress. After assessing the pros and cons of using one of these services, it is my own personal opinion that these services are completely worth the money you will spend on them. They are relatively inexpensive and when you consider the peace of mind that they will give you, that alone should be enough reason for you to make the decision to use an LLC formation service.
According to TRUiC, the really useful information company, these 7 business formation companies are the motor that is driving startup culture in the US.
ZenBusiness
ZenBusiness is a small company training program dedicated to helping others. The business was founded by a group of people in 2015.
ZenBusiness develops packages that provide their customers with the most accessible registered agent programs for an established business with prices starting from just $99 per year. You may also move to the full coverage plan for a total of $149 per year, to include their Worry-Free Compliance Guarantee.
The services of ZenBusiness will help you keep your business in compliance with government laws and accept process service and other tax and statutory documents.
Incfile
This respected company has had over 150,000 customers since they opened their doors in 2004. With any purchase of an incorporation form from Incfile, you will get free registered agent services for one year. It should be noted that if you haven't already formed your LLC or Company, they will offer you expert guidance if you feel it's necessary. One of the reasons why TRUiC recommends Incfile is because they have a Learning Center that provides customers with free detailed information. Their Norton Online Protected User-Friendly Website is also a big plus.
Northwest
Since 1998 Northwest has been regarded as one of the most friendly LLC services available in the US, In terms of phone/email support you will be unlikely to find anyone better. TRUiC themselves say that out of all the registered agent services they have been in contact with. Northwest was the biggest standout in this regard.
An additional benefit is that they scan any document that you receive locally. Some registered agent systems search only for records, such as legal summonses. All your paperwork is scanned by Northwest Registered Agent, ensuring you never miss a document and eliminating any unwanted surprises.
MyCompanyWorks
What first stands out about this company is its excellent customer reviews. They are one of the smallest companies on this list, but this fact shouldn't deter you as they appear to be leaving the vast majority of customers satisfied with their service.
One of the things this company offers is a Startup Wizard to help people remain organized after formation. This is excellent for those who feel that they will benefit from added guidance when forming their LLC.
They have Next-Day Processing for Important Documents, They can also provide personalized organizational meeting minutes and corporate bylaws.
LegalZoom
LegalZoom has served about 4 million customers since they started their business in 1999. This makes them the most popular and used business formation service out there.
If you choose their basic package, they will file all formation documents with the state that you are doing business in or intend to do business in. One of the most interesting features is their LegalZoom Peace of Mind Review. This offers customers the chance to have their business reviewed regularly just to make sure they are not in danger of not fulfilling any legal requirements. As the name suggests, this will give many customers peace of mind knowing that they are doing everything by the law. They also offer one to one customer support which according to several reviews is said to be excellent.
Rocket Lawyer
Rocket lawyer's services are a bit more expensive than the other formation services on this list, but according to the research done by TRUiC, this company has a great reputation for delivering exactly what they promise.
Their members enjoy a whole host of features such as Complimentary Expedited Filing, Discounts on Legal Fees, Consultations with Business Lawyers, and an EIN number.
They are also more experienced than most of their competition, with 7 million businesses and 20 million individuals served. Customers who subscribe to Rocket Lawyer's legal services definitely get the most value out of their incorporation filing, TRUiC recommends a monthly subscription if you end up deciding to go with them.
BizFilings
This company has been forming different business structures for over 20 years now. They continue to be one of the most respected incorporation services for businesses of all shapes and sizes.
Some of their popular features include 6 Months of Free Registered Agent Services, BizComply Compliance Monitoring Tool, and Extensive Document Library Access
BizFilings also has lots of valuable free educational content on their website, including some informative FAQs and state-by-state guides. They don't stand out in any one way, but their incorporation filing package is nicely balanced.
Which Filing Service Is The Best?
To conclude. Only you can reasonably decide which service is best suited to your needs, and all of these 7 services are on the list because they come with an excellent reputation. If you decide to choose any of these services it would be difficult to argue that you are making the wrong decision, however, TRUiC's preference is Zenbusiness. They highlight t heir combination of low prices, experience, and great customer reviews. you will end up saving up to $110 as opposed to using other services on this list.

TRUiC: The Place To Go For Business-Related Matters
TRUiC, In a short space of time, has garnered a great reputation for being the go-to place for receiving detailed and accurate information on business-related matters, TRUiC was mentioned in the news where journalists explored the latest benefits of setting up an LLC. As alluded to at the start of this article, if you have an interest in forming an LLC or perhaps you just want to educate yourself on the subject as much as possible. Sources like TRUiC and other aggregation services that can compare the market play an important role to ensure that value, service and pricing are at a good balance.
TRUiC was founded by a team of entrepreneurs who are passionate about education. They have created easy-to-understand guides to make entrepreneurship accessible to everyone who has the right determination. According to their website, they have helped over 250,000 Americans start their business. This can be contributed to the simplicity and usefulness of their guides. TRUiC CEO Nagabhushanam " Bobby " Peddi says that "one of our latest ventures is to help businesses drill down into the complex area of general liability insurance, which is an area that is ripe for businesses to incur more savings and find better terms of service".
FOLLOW MORE IBT NEWS ON THE BELOW CHANNELS