'Trump Administration Saved Commercial Real Estate From Collapse Before Coronavirus Struck'
KEY POINTS
Trump administration was able to save commercial real estate sector from collapse
The challenges for the economy remain because of the coronavirus
Non-payment of rent, and work from home will create liquidity and demand problems
Before the coronavirus lockdown sent the economy into a nosedive, there was one sector that was on the verge of collapse. Commercial real estate was in need of saving months before the pandemic began to spread, and the Trump administration stepped in at the right time to stop a catastrophic collapse.
Tom Barrack, the CEO of Colony Capital, told Bloomberg in a recent interview how the Trump administration took rapid action to save the falling commercial real estate sector. He said the government did a "great job" in handling the situation, and he particularly praised people like Treasury Secretary Steven Mnuchin and Fed Chairman Jerome Powell.
Coming up with a package that requires the delicate connecting of various "tapestries" of different stakeholders was a daunting task, but the administration was able to get it done in record time. With the learnings from the 2008 financial crises, the Trump administration was able to get things done in 18 days what it took Obama and his team 18 months.
The coronavirus pandemic has created new challenges for the government. According to Barrack if people don't start going back to work and start generating income, it will lead to "drastic" problems.
A fall in demand could have lasting impact on the economy and the liquidity problems that come with people not paying rent will affect the real estate sector because bond holders have invested in the sector for cash flows. CNBC also reported that this is a pressing problem.
A continued lockdown, Barrack said, will increase the divide between the rich and the poor.
One of the consequences of lockdown has been in an increase in people opting to work from home. BlackRock CEO Larry Fink told Bloomberg that this new phenomenon of people not needing to go to office will lead to a fall in the demand for commercial real estate. Many companies may also consider having some of their employees to continue to work from home even after the lockdown ends, which will lead to long-term demand problems.
President Trump is aware of the challenges and has assured the nation that many states are now movie toward reopening "safely and quickly."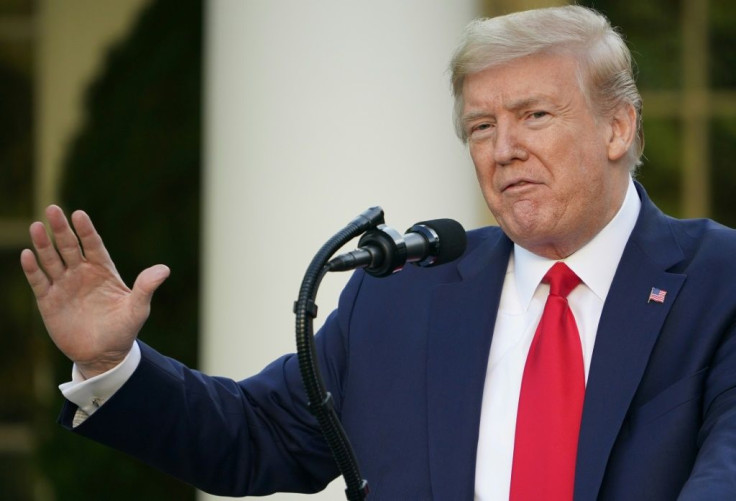 © Copyright IBTimes 2023. All rights reserved.