Trump Meets Kim In Hanoi, Leaders Praise Each Other
President Donald Trump and North Korean leader Kim Jong Un met in Hanoi on Wednesday and shared friendly vibes holding the promise of a better outcome. They were profuse in mutual praise after the short meeting that lasted about half an hour.
Addressing media persons, Kim said he had a "very interesting conversation" with Trump for about 30 minutes.
Kim praised Trump for the "courageous political decision" that facilitated his second meeting in Hanoi after the Singapore summit in June last year. He said the outside world seemed to have "misunderstood" the U.S.-North Korean relations after the Singapore meeting.
The North Korean leader expressed the hope that the Hanoi summit would deliver "an outcome welcome by everyone."
President Trump, on his part, saw "tremendous future" in North Korea that he shared with Kim during the talk.
"I think you have a tremendous future for your country, you're a great leader," Trump told Kim.
Later they joined for a private dinner. "Nothing like having a nice private dinner," Trump joked.
At the dinner, Trump was accompanied by Secretary of State Mike Pompeo and acting chief of staff Mick Mulvaney.
"We're going to have a very busy day tomorrow," Trump told the waiting media team and added, "our relationship is a very special relationship."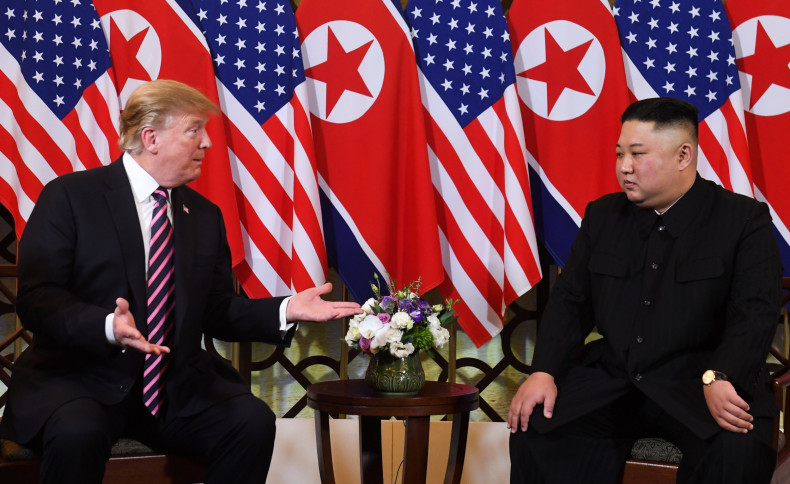 © Copyright IBTimes 2022. All rights reserved.