Tunisia 'In Flames' After Opposition Leader Gunned Down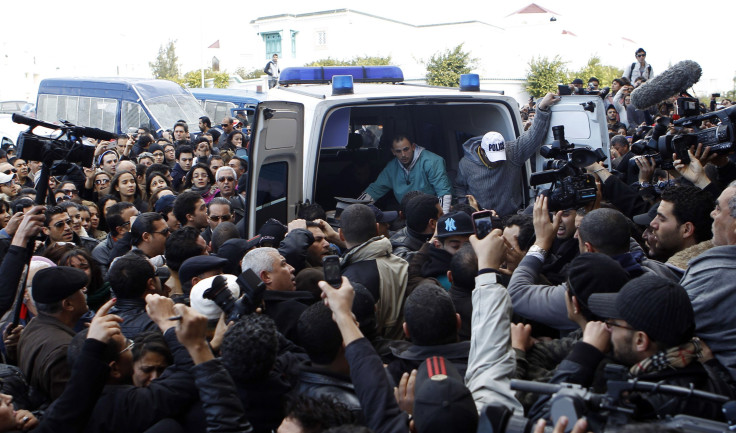 Tunisian secular opposition leader Chokri Belaid, 48, was gunned down on his way to work Wednesday morning in Tunis, the capital.
According to the BBC, Belaid is the first Tunisian politician to be assassinated since the revolution two years ago. He was the leader of the Popular Front party, and an outspoken critic of the government and the ruling Islamist Ennahda party.
President Moncef Marzouki cut short a visit to Europe to return to Tunisia. He denounced Belaid's murder as "hateful."
French President Francoise Hollande called Belaid's death a loss of "one of [Tunisia's] most courageous and free voices," CNN reported.
Violent protests have erupted all over the country throughout the day. Police in Tunis fired tear gas to disperse people outside the Interior Ministry offices, the BBC said. People also rallied on Avenue Habib Bourguiba in the south of the city, the New York Times reported, shouting the old slogan of the 2011 revolution: "The people want to topple the regime."
The gunman has not yet been identified, nor has any party claimed responsibility.
© Copyright IBTimes 2023. All rights reserved.