Tunisia Milk Market 'Collapsing' As Feed Prices Soar
A Tunisian farmer attaches a machine to a cow's udder and sets the pump whirring, but he only expects to fetch less than half the normal amount of milk amid soaring fodder prices.
Mohamed Gharsallaoui said he has been forced to sell four cows in recent months to cover forage costs for the 20 that remain on his farm -- but still struggles to feed them enough.
"Why have the cows stopped producing so much? Because they don't get the full amount of food," the 65-year-old said. "We can only give them half the amount they used to get."
The North African country's farming union says the price of cattle feed has risen by up to 40 percent in the past year due to the impact of the war in Ukraine on imported fodder ingredients.
The dairy sector's woes have been exacerbated by years of drought, drying up reservoirs and making it harder for farmers to grow their own fodder.
At his farm in El-Battan west of the capital, Gharsallaoui showed AFP a dwindling stock of feed and a pile of invoices for hay, barley and straw, which he is struggling to pay.
A 50-kilogramme (110-pound) sack of corn/soya supplement has multiplied eightfold in price in the past 10 years, he said.
As a result, cows that used to produce 30 litres (63 pints) a day now only provide 12, he added.
"All these costs are shouldered by the farmer," said the father of four, flicking through a wad of unpaid bills.
Having built his business over the decades, starting with a single cow, Gharsallaoui said it was hard to see the herd shrink.
"These cows used to be my family's main income," he said. "Now four of my kids are working elsewhere to try to earn money to feed the herd."
Noura Bchini scoured the corner shops of Tunisia's capital for milk, a rare commodity in a country that usually consumes 1.8 million litres (3.8 million pints) of milk a day, but where today only 1.2 million litres are available.
"Some shops don't have any at all," said Bchini, in her 50s. "But we can't go without milk, especially our kids."
Since October, many shops in Tunisia have restricted milk purchases to two cartons per person as consumers scramble for limited supplies.
Another shopper, Leila Chaouali, said she goes out early to get her hands on the white gold.
"You do find it sometimes, but only in the morning. By the afternoon, it runs out," she said.
The problem is not new.
The country's farming and fishing union UTAP warned a year ago that farmers were selling their milk at a loss.
"Fodder prices are going up like crazy, at 30-40 percent a year," said the union's spokesman Anis Kharbeche, blaming "external factors, particularly the Ukraine war, and due to the fact we import 90-95 percent of our soya and maize".
He predicted that demand for milk would spike when the Islamic fasting month of Ramadan starts in late March.
"There will be a million-litre daily shortfall," he said.
Exploding costs have forced many farmers to sell some or all of their animals, either to butchers on the domestic market or to their counterparts in neighbouring Algeria.
UTAP says Tunisia's livestock population fell by as much as 30 percent last year.
Following its independence in 1956, Tunisia poured resources into establishing a domestic milk industry, and up until 2017, some years it was even a net exporter.
Kharbeche called on the state to act now to rescue the sector, allowing milk retail prices to move in response to changes in fodder costs and remove some of the burden from producers.
But Tunisia, heavily in debt, has so far made do with a tax on imported milk powder.
Milk is just one of a string of basic products that have been periodically absent from the shelves in recent months, from petrol to sugar, coffee and cooking oil.
Experts have blamed the shortages on a lack of liquidity at the treasury, which has a monopoly on such products as they are subsidised.
President Kais Saied has blamed all the shortages on unidentified "speculators" and offered little in the way of solutions beyond declaring a "war" on them.
Kharbeche said the state should support greywater treatment for irrigation to grow fodder, as well as giving farmers cash aid to help them buy fodder.
"This is a slow collapse," he said. "And what can be destroyed in a month could take two or three years to repair."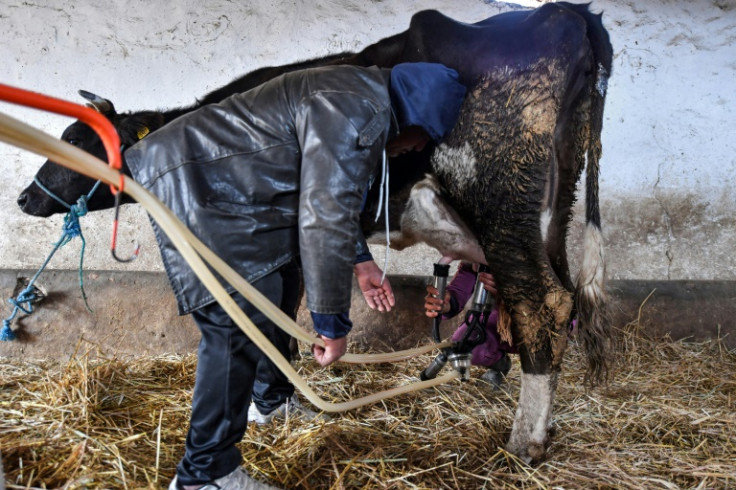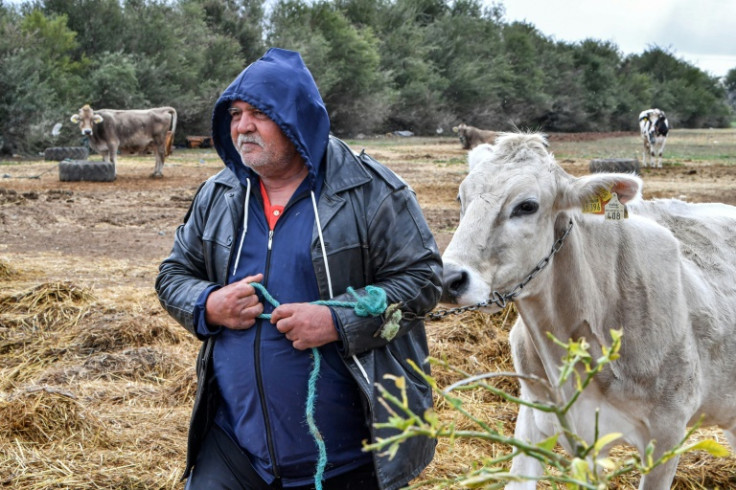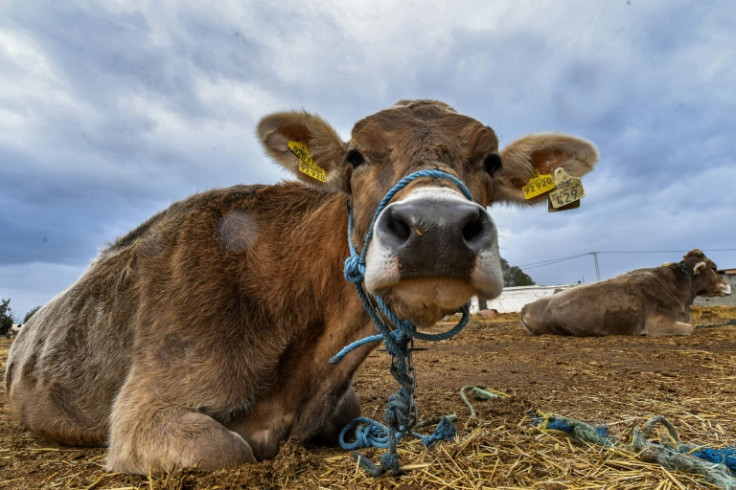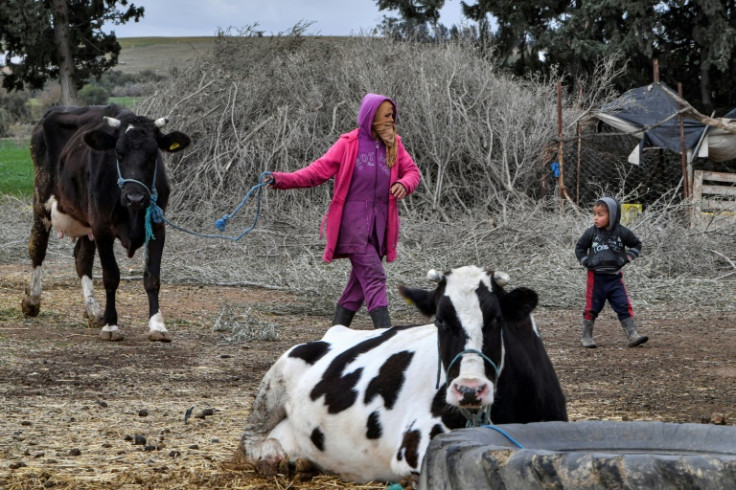 © Copyright AFP 2023. All rights reserved.