Tunisia Presidential Elections: Essebsi Declared Winner Amid Clashes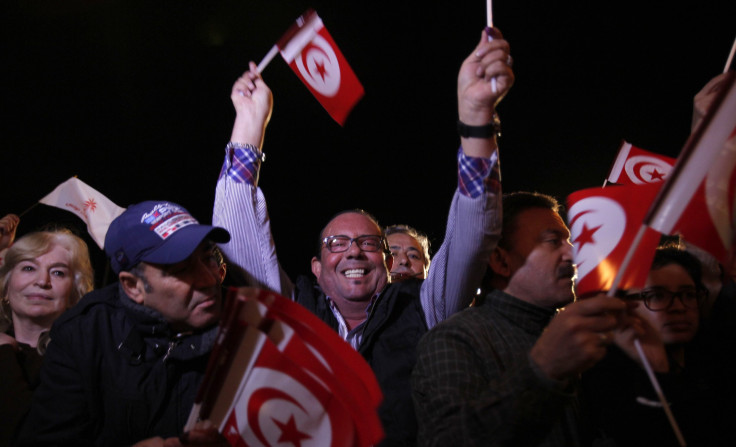 Tunisia's electoral commission announced on Monday that front-runner Beji Caid Essebsi won the country's presidential runoff election with 55.68 percent of the vote, reported France 24. The official announcement of the results of the historic election follows a standoff between Essebsi and opponent Moncef Marzouki, who had refused to admit defeat after exit polls indicated an Essebsi victory. The vote was Tunisia's first democratic presidential election ever and has been viewed as the first free election in the region since the Arab Spring.
Clashes had broken out in the southern Tunisian city of Hamma on Monday following the veteran politician's declaration of victory on Sunday. Police fired tear gas to disperse hundreds of demonstrators who had blocked streets and burned tires to protest against Essebsi, who is seen as a member of Tunisia's prerevolutionary old guard, according to Reuters.
"Hundreds of angry youths upset over Essebsi's victory declaration set fire to tires in the streets of the city while police fired tear gas and arrested several youths," Ammar Giloufi, a local resident, told Reuters. "All shops are closed. They are chanting 'No to the old regime.'"
Sunday's runoff election between Essebsi and Marzouki, who is currently the caretaker president, was seen as the last step in Tunisia's democratic transition following the political tumult that has consumed the country since its 2011 uprising. Essebsi's critics have argued that the victory of the 88-year-old politician, who served under both of Tunisia's previous autocratic rulers, represented a return to the old order.
Essebsi, who is the founder of the secular-leaning Nidaa Tounes party, based his appeal to voters on a return to stability, according to the BBC. He has also rejected the charge that his presidency would reverse the gains of the 2011 "Jasmine Revolution," arguing that Tunisia needed an experienced technocrat to steer it out of the political mess created by three years under an Islamist-led coalition government.
© Copyright IBTimes 2023. All rights reserved.
FOLLOW MORE IBT NEWS ON THE BELOW CHANNELS