Turkey Cooperation On Air Missions Against ISIS Still 'Work In Progress': Pentagon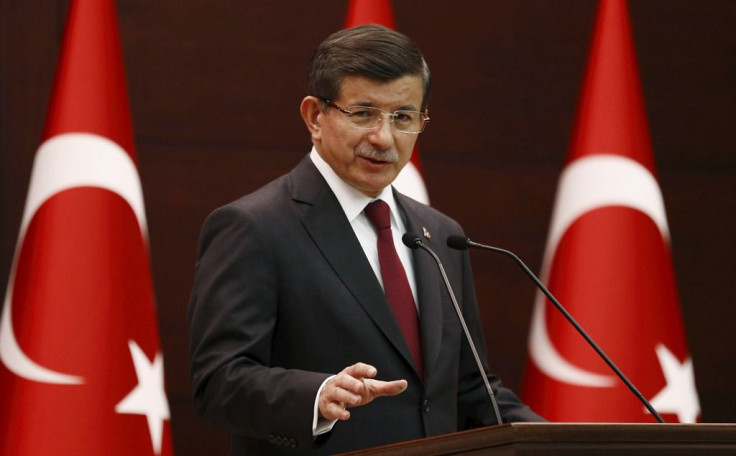 Turkey and the United States have reportedly finalized technical details of the air campaign against the Islamic State group in Syria and Iraq. The Pentagon Press Secretary Peter Cook said Tuesday that Turkey had agreed to join the coalition airstrikes against the terrorist organization.
Cook told reporters that Turkey's integration into the air operations might take some days. "The fact that Turkey is now going to be flying alongside other coalition aircraft is a significant step forward, one we've been waiting for," Voice of America quoted Cook as saying. "We've been trying to work out these logistical details. We've been able to do that."
The Pentagon press secretary, however, reminded that the cooperation between Turkey and the U.S., and its expansion, were still a "work in progress." He also said that both the countries were "on the same page" in expanding cooperation.
While Turkey wants to mark a "safe zone" in Syria for protecting refugees, the Pentagon does not seem to be interested in carving out such an area. Cook said that the U.S. approach to the situation did not include a "safe zone" in Syria.
Defense Secretary Ash Carter earlier said that the Pentagon would want Turkey to get more involved in the fight against ISIS militants. Meanwhile, Turkey is participating in air missions after the inclusion of Turkish pilots in airstrikes. It also agreed to allow U.S. aircraft to use the Incirlik air base for airstrikes against the extremist group.
The joint effort of Turkey and the U.S. is expected to address security concerns around the Turkish borders with Iraq and Syria. According to Iranian news agency Press TV, while Ankara launched airstrikes in Turkey, Syria and Iraq against ISIS militants, the air raids have significantly been focused on the Kurdish militants.
© Copyright IBTimes 2023. All rights reserved.