Turkey-EU Deal: Hopes For Visa Waiver Deal 'Getting Less And Less,' Turkish Minister Says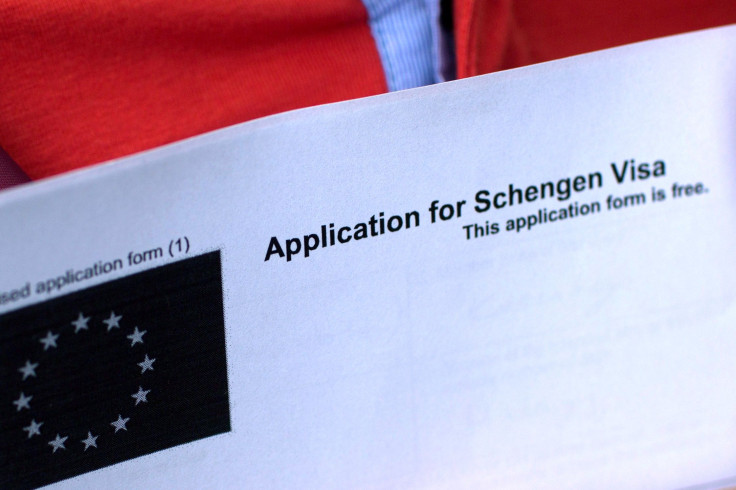 Altering terrorism laws in Turkey would be impossible and hopes of getting a visa waiver in a deal with the European Union was diminishing, Volkan Bozkir, the Turkish minister for European Union affairs, told BBC Wednesday. Bozkir's concerns over the deal comes as Turkey and Germany are in a standoff over Ankara's terrorism laws, a condition for visa-free travel for Turkish citizens to the Schengen area in exchange for taking back refugees who crossed the Aegean Sea to Greece.
Bozkir told BBC that his hopes for the visa waiver were "getting less and less." He also noted that negotiations had reached a critical phase and that Ankara had done enough on its part.
The EU and rights groups have accused Ankara of threatening journalists and those who speak up against the government, using the anti-terrorism laws. However, Turkey says it needs the laws to tackle militant groups.
Last week, Turkish President Recep Tayyip Erdoğan warned the bloc that his country would not bring in changes to the anti-terrorism laws.
"We'll go our way, you go yours," Erdoğan had said.
German Interior Minister Thomas de Maiziere told members of parliament this week that it appeared Erdoğan was "not prepared to meet the criteria."
"If he does not, there will be no visa-free regime," de Maiziere said, the Telegraph reported, citing German Bild newspaper.
Last Wednesday, the European Commission announced its backing to Turkish citizens travelling to the Schengen area visa-free. This paved way for the EU and European Parliament to deliberate on the move by June end.
The visa-free travel is based on the country's compliance with all 72 conditions that the EU has outlined. These requirements range from respect for human rights to biometric passports.
The EU-Turkey deal was signed on March 18 to tackle the mounting refugee crisis that has seen over a million people from Syria, Afghanistan and elsewhere pass through European borders. Turkish Deputy Prime Minister Numan Kurtulmuş last week said that he hopes the EU will not find any excuse against Turkey to not allow the visa-free travel.
© Copyright IBTimes 2023. All rights reserved.