Turkey-PKK Conflict Killed 162 Civilians Since August, Rights Group Says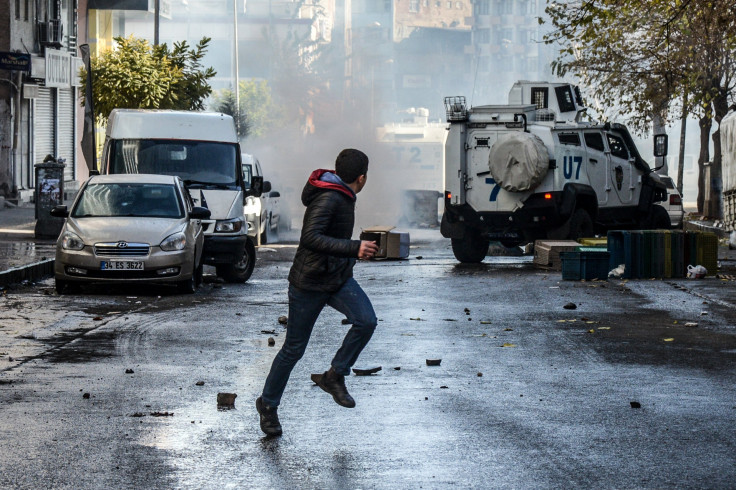 The escalation of a violent conflict between Turkish government troops and Kurdish forces has resulted in the death of at least 162 civilians, a rights group said late Saturday, according to the Associated Press. Turkey has continued to wage a decades-long war with separatist forces seeking an independent Kurdistan in the country's southeast.
The foundation said, in its report, that 32 children, 29 women and 24 elderly people have been killed in districts where authorities are trying to contain Kurdish rebels linked to the Kurdistan Workers' Party (PKK). Government officials have imposed a 24-hour curfew in the region and have begun large-scale operations against the militants, who have mounted barricades, dug trenches and set up explosives to prevent authorities from entering the region, AP reported.
Turkish authorities claim that 426 militants have died in operations conducted in Cizre and Silopi in the country's southeastern Anatolia region, and Diyarbakir city's Sur neighborhood, AP reported. On Sunday, Reuters reported that Turkish forces had killed 32 Kurdish militants over the weekend in the restive southeast.
The fighting has increased since July when peace talks between the rival sides fell through. Since 1984, when the PKK reportedly began fighting for Kurdistan, over 40,000 people, mostly Kurds, have died in the violence. The PKK is considered a terrorist group by the local government, the U.S., and the European Union.
Last week, police officials in Turkey detained several people after President Recep Tayyip Erdogan supported legal action against the Peoples' Democratic Party (HDP), calling it an extension of the PKK. Those arrested were reportedly not given a reason for their detention. In December, a meeting between Prime Minister Ahmet Davutoğlu and the HDP's leader, to discuss cooperation in parliament and constitutional reforms, was canceled.
© Copyright IBTimes 2023. All rights reserved.