Two Die After Getting AstraZeneca COVID-19 Vaccine, Likely Linked To Rare Side Effect
KEY POINTS
The victims were both under the age of 60
Authorities say both victims likely suffered from vaccine-induced TTS
Australian authorities have received seven other reports of blood clotting syndrome
Two more people have died after getting a shot of the AstraZeneca COVID-19 vaccine, Australian authorities have said.
A 59-year-old woman in Queensland and a 54-year-old man from New South Wales died last week after receiving their first doses of the AstraZeneca shot, according to the authorities.
Authorities from the Therapeutic Goods Administration said the woman, whose identity was not released, had thrombosis with thrombocytopenia syndrome (TTS) or the formation of blood clots in combination with low platelet levels. They said the man likely also suffered from TTS as a result of the shot.
"The TGA extends its sincerest condolences to her family and loved ones. We are in close communication with the Queensland and NSW authorities who are undertaking further investigation of these cases," the agency wrote on its COVID-19 vaccine weekly safety report published Thursday.
The TGA also noted that they have received at least seven other reports of blood clots. All cases have been assessed as confirmed or probable TTS.
"So far, the TGA has found that 9 reports of deaths were linked to immunization from 495 reports received and reviewed," the safety report read. "These deaths occurred after the first dose of the Vaxzevria (AstraZeneca) vaccine – 8 were TTS cases and 1 was a case of immune thrombocytopenia."
A new study published in The New England Journal of Medicine found that blood clots, which have been described as a "rare but devastating" complication of the AstraZeneca COVID-19 vaccine mostly affects recipients younger than 60.
"In our cohort, 85% of the patients were younger than 60 years of age, despite the predominance of (Oxford/AstraZeneca) vaccination in older adults," scientists from Oxford University Hospitals, NHS Foundation Trust and other institutions noted in the study.
The new study analyzed data from 294 patients who were admitted to U.K. hospitals between March 22 and June 6. Of the 294 patients, at least 170 definite and 50 probable cases of rare blood clotting syndrome were found.
All the patients had received their first AstraZeneca shot. They were also admitted to the hospital between five and 48 days after they received their vaccine jab. The overall mortality rate during the study was 22%.
In a statement, AstraZeneca's spokesperson said the research had drawn from a "small sample size" and urged people to continue getting vaccinated, noting that the benefits outweigh the risks.
"Vaccines remain the most effective protection against Covid-19 and are the best route out of this pandemic," the spokesperson said, according to CNBC.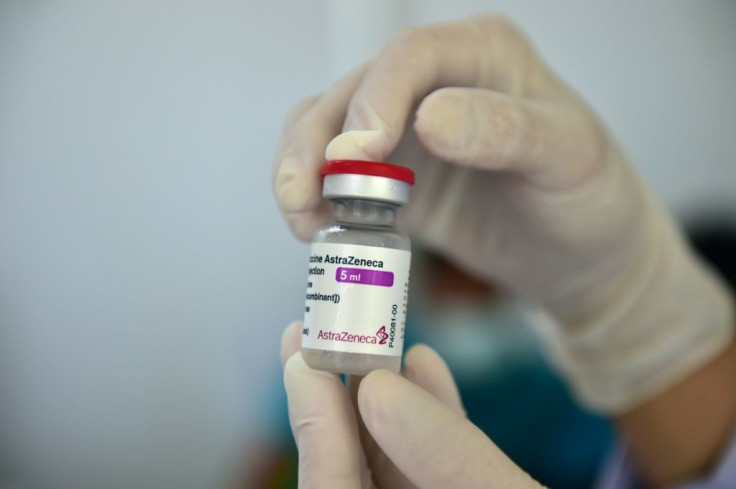 © Copyright IBTimes 2023. All rights reserved.