Two million may lose unemployment benefits at year-end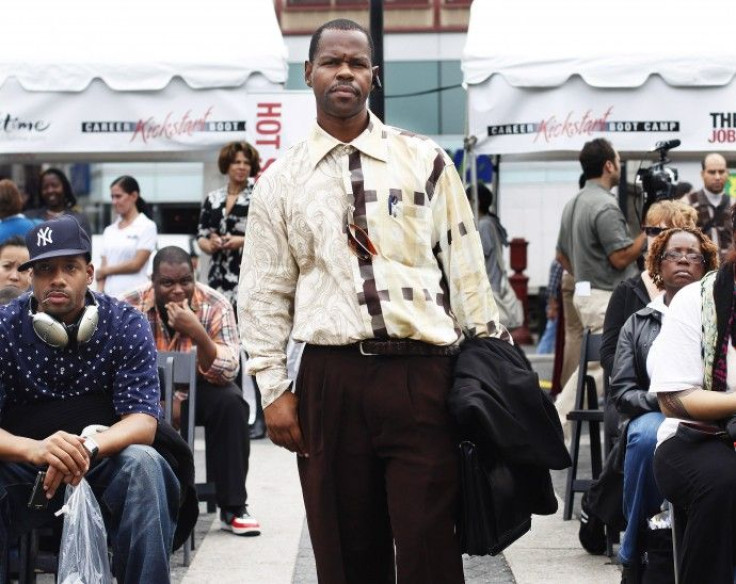 One of the worst aspects of the Great Recession is not only the persistently high rate of unemployment, but the length of joblessness many have fallen into.
According to the Economic Policy Institute (EPI), a Washington D.C.-based think-tank, in the third quarter of 2010, 43 percent of the unemployed had been looking for work for more than six months, and 22.7 percent had been looking for work for more than a year.
Moreover, two million long-term unemployed – those who have been seeking work for six months or longer – will lose their unemployment insurance benefits before the end of this year if Congress fails to act to maintain extended benefits.
"In the three years since the Great Recession began, there have at times been more than six unemployed workers competing for every job opening," wrote Andrea Orr, and editor at EPI.
"Today, well over a year since the recession officially ended, there remain five unemployed workers for every job opening. That current ratio is well above the peak of 2.8-to-1 reached in the prior recession and speaks to the difficult odds even the most motivated unemployed worker faces in finding a new job today."
Orr notes that critics of extended unemployment insurance often maintain that giving money to people who cannot find work removes the incentive to look for work.
"The actual people who are trying to make ends meet on unemployment benefits tell a different story: one of desperately seeking work while fearing their unemployment benefits will be cut off before they find another job," she added.
EPI president Lawrence Mishel and economist Heidi Shierholz recently calculated the fiscal benefits of extending unemployment insurance and found that, in addition to saving millions of people from poverty, it would generate more than 700,000 full-time equivalent jobs.
Those findings are consistent with a Congressional Budget Office analysis earlier this year, which found that providing unemployment insurance is the most effective way to stimulate the economy, Orr indicated.
"If you give money to someone who is unemployed and has been unemployed for a year, they are going to spend it the next day," Jesse Rothstein, Chief Economist at the U.S. Department of Labor, said.
In the past, Congress responded to the severe jobs crisis with multiple extensions to the standard 26 weeks of unemployment insurance, Orr stated, but each extension has been short-lived and unless they are maintained, unemployed workers who have been receiving benefits even a few days beyond six months could be cut off.
House Democrats announced Thursday that they will bring a bill to the floor to extend federal unemployment insurance for another 90 days. The current unemployment extension runs out at the end of this month.
House Democrat Steny Hoyer of Maryland said that while many Democrats favor a yearlong extension of the benefits, a three-month extension is a much more feasible goal.
I think every Democrat will vote for it. I'm hopeful that the Republicans will vote for it. Hoyer said.
Democrats will bring the measure up as a suspension bill, which means it will require the approval of two-thirds of the House to pass.
© Copyright IBTimes 2023. All rights reserved.