Two US Drone Attacks Kill At Least 16 Suspected Foreign Militants In Pakistan's North Waziristan Region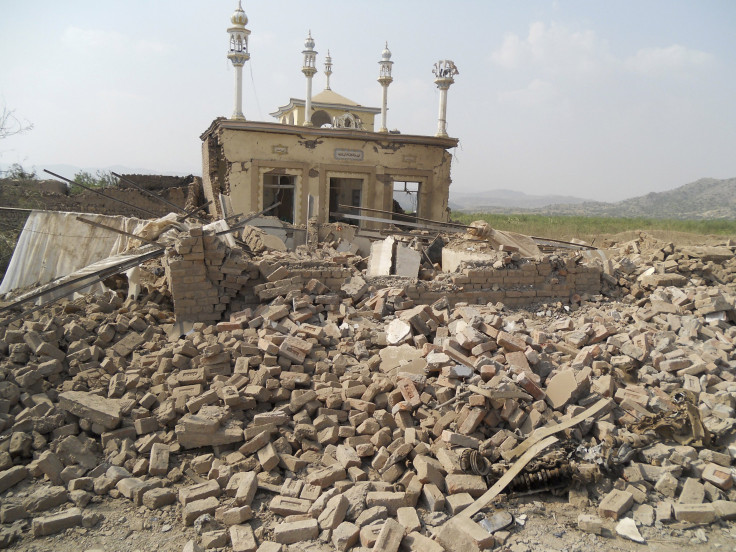 Two U.S. drone attacks, in a span of less than 24 hours, killed at least 16 people suspected to be foreign militants in the troubled tribal district of North Waziristan near Pakistan's border with Afghanistan.
The first drone strike reportedly came late on Wednesday, killing six militants in the country's northwest, followed by another strike early Thursday that killed at least 10 militants and injured four in the same area. The strikes came three days after an attack by the Pakistani Taliban on Jinnah International Airport in the port city of Karachi, which claimed the lives of 36 people, including 10 militants.
"Three US drones fired six missiles on militants who had gathered to dig the debris of a compound," a security official told Agence France-Presse, referring to a building in Dargah Mandi village, which was destroyed in the first drone strike.
A report by The Washington Post, citing an intelligence official and state-run Pakistani radio, said that eight missiles were fired in the second strike while security officials reportedly said that four missiles were fired in the compound during the first drone attack.
"Six militants were killed in the attack and both the vehicle and hideout were destroyed," the official reportedly added, referring to the first attack.
The last known U.S. drone strike in the area was on Dec. 25, which killed four suspected terrorists at a compound near Miramshah, the main town of North Waziristan. U.S. officials were asked to suspend the drone campaign by Pakistani officials as they began peace talks with the Tehreek-e-Taliban Pakistan, or TTP, which eventually failed.
The recent attack on the country's busiest airport by the Pakistani Taliban on Sunday prompted an air strike by Pakistan's military in the Tirah Valley area of the Khyber tribal district early Tuesday, which killed at least 15 people.
The Karachi airport was attacked by militants carrying guns and grenades, and 10 gunmen were killed in a protracted firefight with security forces that lasted for hours and stretched into Monday morning. A few hours later, the Pakistani Taliban launched a fresh attack on the Airport Security Forces training facility near the airport, forcing all flights to and from Karachi to be temporarily suspended.
© Copyright IBTimes 2023. All rights reserved.