Two-Year-Old Girl Suffers Injuries After Attacked By Rabid Skunk In Weymouth
The two-year-old kept screaming in pain until her mother repeatedly kicked it until it finally let go.
A 2-year-old girl in Weymouth, Massachusetts, was injured by a rabid skunk when the deranged animal attacked her in their family yard.
Fatima was playing with her siblings during a barbecue session when the adult skunk came into the yard on Neck Street around 5:30 pm.
The girl's grandmother, Betty Bernette said that the animal tried to attack her and Fatima's mom before going after the toddler. Realizing the situation, the child's mother grabbed her, but the aggressive skunk held on to Fatima's leg.
The two-year-old kept screaming in pain until her mother repeatedly kicked it until it finally let go. Other family members frantically ran inside their house and called 911 as the deranged animal kept stalking them outside.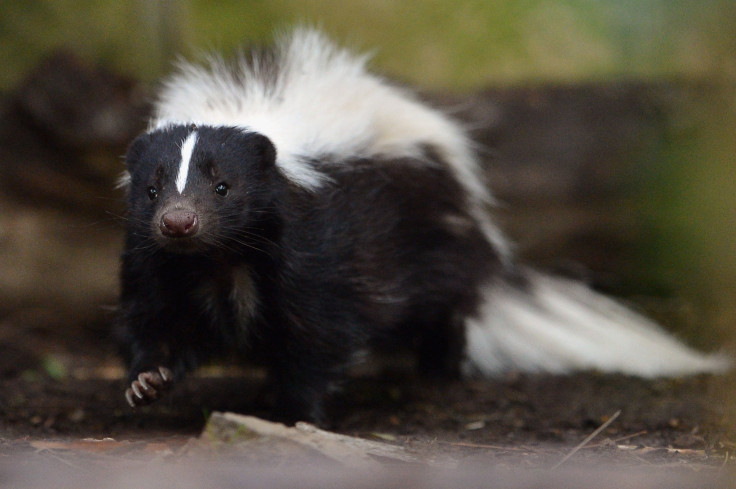 Bernadette added that the skunk was intent in attacking the other members of her family. "The skunk was going after each of them," she quipped.
Minutes later four Weymouth firefighters arrived at the scene and had to repeatedly beat the skunk with a metal pole until it died.
The firefighter initially tried to capture the animal but was extremely aggressive according to local reports. Bernadette said that the whole fiasco "was traumatic."
Authorities in Weymouth confirmed that the skunk had rabies. Fatima was taken to South Shore Hospital for treatment, including medications for rabies prevention. The toddler had bite marks on her leg and had several scratches on her hands.
No one else was injured from the family. Bernadette stated that her granddaughter was traumatized by the incident. She said that Fatima "would tell you the story in her little baby language... he bit me... hurt me."
On July, a rabid skunk attacked several puppies in Crandall, Georgia when it entered into a dog pen at a house on Rob Brooks Road. One pup was killed during the attack, while the others had to be put down because none have been immunized yet.
© Copyright IBTimes 2023. All rights reserved.