UBS Bankers 'Locked Out' of Work As Layoffs Begin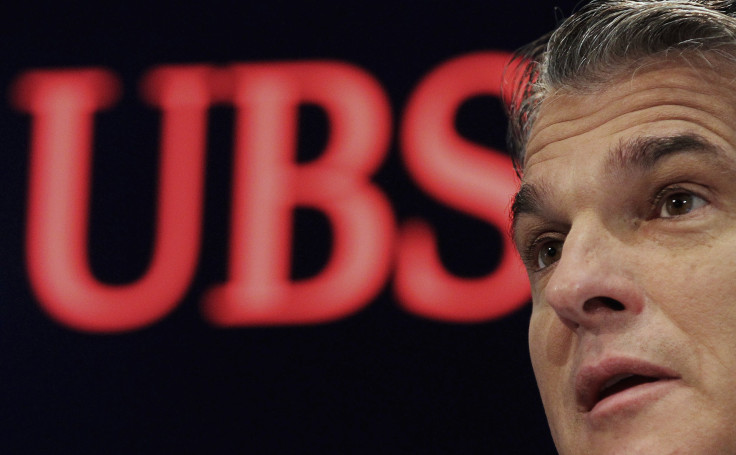 Up to 100 UBS bankers were shut out of their City of London offices on Tuesday, after the Swiss investment bank enacted its ruthless cull of 10,000 staff across the globe.
Despite the bank's top boss insisting outgoing employees will be "treated with care," workers only found out they had been sacked after they were stopped at the front door, unable to enter the building having had their work passes revoked.
On Tuesday, UBS announced it is planning to cut as many as 10,000 jobs over the next two years, which is worth nearly 16 percent of its global workforce.
One source inside the bank told IBTimes UK that affected staff were met at the front door by someone from HR who held a meeting before sending the traders home.
A report by the Financial Times said dozens of fixed-income traders turned up to work in the morning at the UBS offices near Liverpool Street only to discover they could not gain access to the building.
There are around 6,500 employees working for UBS in London, with two-thirds in investment banking, which is the area the financial institution is looking to scale back.
The redundancy is aimed at saving CHF3.4bn (£2.66bn) as it is planning to reduce its investment bank operations.
"This decision has been a difficult one, particularly in a business such as ours that is all about its people," said Sergio Ermotti, chief executive of UBS.
"Some reductions will result from natural attrition and we will take whatever measures we can to mitigate the overall effect.Throughout the process we will ensure that our people will be supported and treated with care," he added in a statement.
One financial journalist tweeted an anonymous UBS insider as saying that "whole desks are gone".
The jobs cull and restructure of operations, follows the bank's plan to shore up capital and reduce its risk-weighted assets by an additional 100 billion Swiss francs to comply with Basel III requirements.
Meanwhile, ex-UBS trader Kweku Adoboli stands trial in London accused of fraud and false accounting which lost the bank £1.4bn in a series of unauthorised trades.
As well as the trial surrounding UBS, it also posted a net loss of CHF2.17bn in the third quarter on the year before, blaming it on to an impairment charge of CHF3.1bn that was the cost of changes to its investment banking arm.
UBS has lost CHF39bn during the financial crisis resulting in a bailout from the Swiss government.
© Copyright IBTimes 2023. All rights reserved.