UFC 148 Silva vs. Sonnen II: Free Live Stream, Prediction and Preview for Saturday's Fight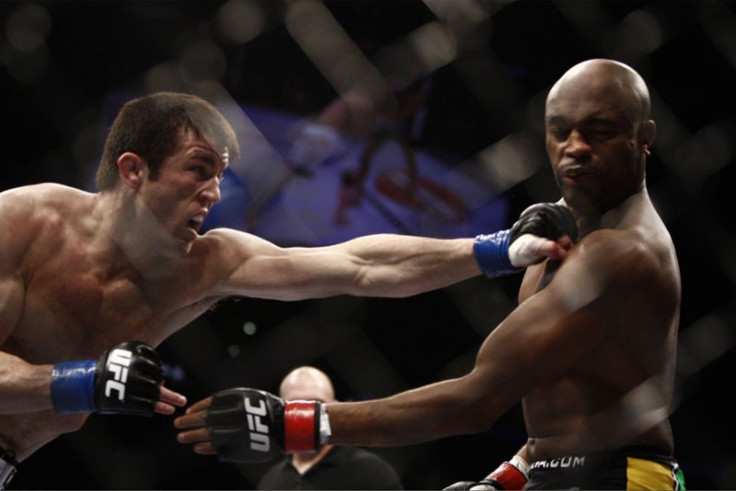 Two years ago, Chael Sonnen and Anderson Silva met in what is now known as one of the greatest fights in the history of the UFC.
Silva was, and still is, the reigining UFC Middleweight Champion. He holds the longest winning streak and title defense in MMA history. Most MMA publications hold him to be the best pound for pound fighter in the world.
Sonnen was a relative unknown who was supposed to succumb to the champion. But what followed was beyond anyone's ability to guess. Sonnen stunned Silva with a shot to the face in the first round and dominated him from the top position.
Sonnen continued to win rounds getting inside Silva's guard and hammering away at the champion. It was a beating unlike anything Silva had ever received. In the fifth round, with Sonnen leading on all three judges' cards, Silva struck back and locked a triangle arm bar on Sonnen forcing him to submit at 3:10 of the final round.
Silva missed six months with a cracked rib after the fight, but Sonnen came out worse. His pre-fight blood sample came back with elevated levels of testosterone and he was banned for a year. In light of the ban, Dana White had said a rematch would never happen, but after Sonnen came back clean and won his first two fights, White changed his mind.
Prediction: Silva by KO in round two.
If Silva has one flaw in his game it is takedown defense, and Sonnen, a former college wrestler is one of the best middleweights in the world at shooting for a takedown. Sonnen has the tools to exploit Silva's weakness, and he may have the chance to knock the champion off.
But Silva is the greatest fighter alive, and until someone beats him he will retain that mantle. He can do so many things better than most other fighters that it seems hard to believe that he won't find a way to win.
Where to Watch: The Pay-Per-View feed from the match can be purchased for a television or internet device from the UFC's website for $44.99. The fight starts at 10 p.m. ET.
Feeds of the fight can also be found for free at FirstRowSports.
© Copyright IBTimes 2023. All rights reserved.