UFC 231: Donald Trump 'Couldn't Stop Talking' About Holloway-Ortega, Dana White Says
President Donald Trump was seemingly a big fan of what he saw in the featherweight title fight between Max Holloway and Brian Ortega earlier this month.
Holloway successfully defended his featherweight crown against Ortega on Dec. 8 in the main event of UFC 231 in what was one of the fights of the year.
The Hawaiian was on a different level on the feet as he overwhelmed Ortega with strikes for the majority of the four rounds that took place. Ortega did have his moments though, as he appeared to have caught Holloway and even landed a takedown on him soon after in the third round.
However, Holloway recovered well and was able to get the win as the doctor eventually stopped the fight following the fourth round as Ortega had taken too much damage.
The fight was given Fight of the Night honors while Holloway was also given Performance of the Night, netting him an extra $100,000. And Trump was one of many who enjoyed the event, according to UFC president Dana White.
"The reality is everybody watches fights," White said in a recent interview with Barstool Sports, as quoted on Bloody Elbow. "And if you keep putting on good talent, anybody will."
White then produced an audio clip of him getting a call from the White House: "Hi Mr. White, this is Molly Michael, calling from President Trump's office. The President was hoping to reach you by phone when you're available."
White had revealed earlier over the weekend before UFC Milwaukee that Trump had watched the fight but gave more details in this interview.
"So, he [Trump] calls me on Tuesday, for 15 minutes he couldn't stop talking about the fight," White revealed afterward. "'Greatest fight I've ever seen in my life.' He watched the fight with Melania. 'Greatest fight I've ever seen.' He's talking about how tough Holloway and Ortega both are and he's going off about the fights. And Thiago Santos, he couldn't believe. 'That fight was incredible,' and all this stuff. As human beings, we love fighting."
Trump, a noted fan of combat sports, and White have a relationship dating back from 2000-2001 when the Commander in Chief helped the UFC out by hosting events at the Trump Taj Mahal in Atlantic City. It was during a time when many refused to host UFC events and didn't consider mixed martial arts a legitimate sport.
White would ultimately return the favor when he spoke in favor of Trump at the Republican National Convention in 2016 during the latter's campaign. He recently stated in an August interview that Trump gave the UFC its start and would never say anything negative about him.
"I'm never going to say anything bad about Donald Trump — ever. Ever, ever, ever," Mr. White told "OBJECTified" host Harvey Levin. "That guy gave us our start when nobody would talk to us."
"No arenas wanted us. This guy reached out, and he's always been a friend to me. The guy's always been a friend of me. Donald Trump has never done anything remotely negative to me ever — except try to compete with me. I'm not going to say anything negative about him and I never have."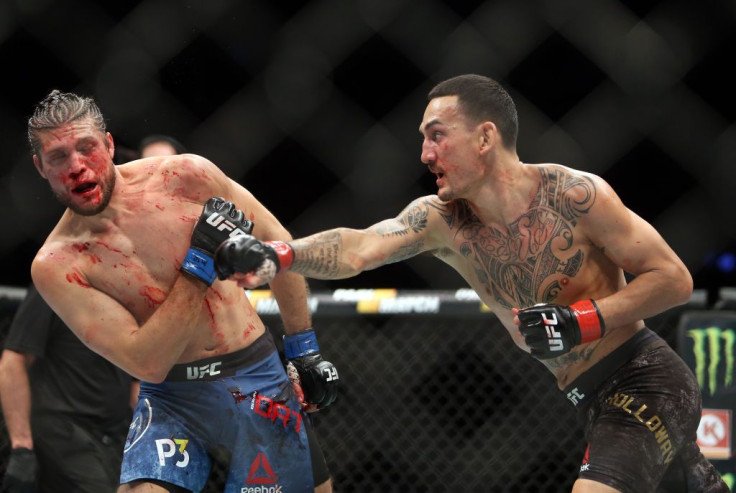 © Copyright IBTimes 2023. All rights reserved.