UFC: Bruce Lee's Daughter Responds To Dana White's Claim About Her Father
KEY POINTS
Bruce Lee's daughter said UFC president Dana White calling her dad the "father of MMA" was a "worthy association"
Shannon Lee said she is not sure if her late father would have called his style "mixed martial arts"
Lee said Jeet Kune Do is different from MMA since the latter is a sport and has guidelines
Bruce Lee's daughter, Shannon Lee, has shared her thoughts on UFC president Dana White's statement that her late father was the "father of MMA."
In a recent exclusive interview with SCMP MMA, the daughter of the late martial arts and movie icon agreed with White's compliment about her father. However, Lee admitted that she is not sure whether her father would have called his style mixed martial arts.
"It is a worthy association," Lee said of White calling her dad the "father of MMA." "I don't think my father would've called what he did 'Mixed Martial Arts,' but I understand there is a lineage there."
"What my father was saying about martial arts is that if you want to be a fully expressive martial artist you have to be able to encounter any scenario, whether that's on the ground, standing up," he continued. "You have to really look inside yourself and say, 'what is the most effective way of moving my arms and legs in combat?'"
The 51-year-old further revealed that her father also used the same approach when he created Jeet Kune Do, the martial art Bruce was famous for.
"That's what he was getting at in his creation of Jeet kune do. He looked at other arts, but he didn't have a recipe like two cups boxing, one cup fencing, three cups taekwondo. It wasn't like that," she continued.
Though she didn't brand her dad's style as mixed martial arts, Lee said both her late father's martial art and MMA ultimately have the same aim. She concluded that the UFC, being a mainstream entity, has promoted the art in a different way from the legendary martial artist.
"And at the end of the day whether we're calling it MMA or Jeet kune do or whatever, it's all just in the words of the UFC – how can I be the ultimate fighter?" she said. "It's a little different because UFC is a sport so there are rules and guidelines that have to be followed which is also different from Jeet kune do, which is not a sport."
Though Bruce never competed professionally, the late actor participated in an official boxing match against 17-year-old Gary Elms, who was recognized as the Inter-School Individual Boxing Champion, back in high school.
Author and martial artist Matthew Polly, who managed to track down Rolf Clausnitzer, one of Elms' schoolmates, to gather first-hand information for his book "Bruce Lee: A Life," said that Bruce indeed fought Elms. But contrary to what rumors say, Bruce didn't win via KO. Instead, the then-high school student knocked his opponent down "three times" and ended up winning via unanimous decision.
"Gary [Elms] was amazingly resilient," Clausnitzer recalled in "Bruce Lee: A Life." "He was knocked down several times, but rebounded each time and did not seem to be any worse for wear."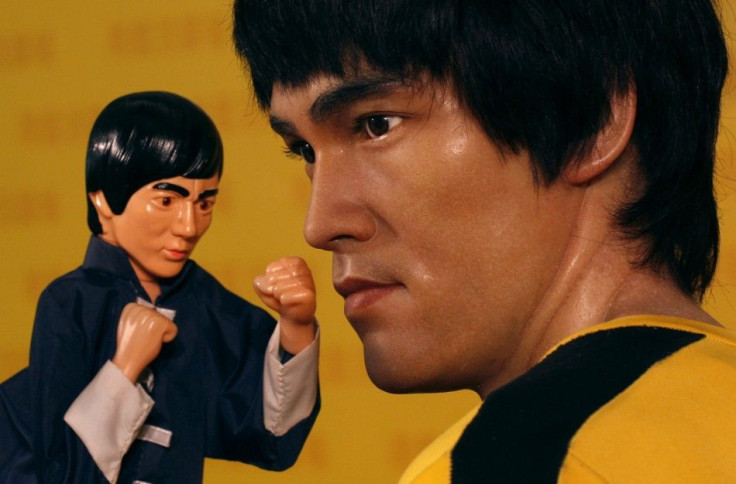 © Copyright IBTimes 2023. All rights reserved.