UFC Fighter Salary And Bonuses Per Fight: How Much Do They Earn?
KEY POINTS
UFC fighters earn as little as $10,000 and as high as $3 million per fight
An athlete's earning varies on several factors, including their performance and popularity
Conor McGregor was the highest-paid athlete in the world last year after earning $180 million
The UFC is home to some of the highest-paid athletes in the world, including household names like Conor McGregor and Khabib Nurmagomedov, who earn millions each match. Meanwhile, some fighters argue that they are extremely underpaid. Here's a breakdown of how much a UFC fighter can make each fight.
In 2020, the average UFC fighter earned $147,965, which is an increase of 0.88% from 2019's average salary of $146,673. Only 219 fighters in the league, which is about 38% of the total athletes at the time, made six-figure salaries. Nurmagomedov was the highest-paid UFC fighter that year with estimated earnings of $6,090,000, excluding pay-per-view bonuses.
In the past, a UFC fighter's main source of income came from their matches. But in recent years, officials have changed the structure due to the rapid growth of MMA as a global sport. Now, athletes who have a large number of fans or followers on social media platforms attract high-profile brands and sponsors, as per Way of Martial Arts.
There are three tiers where a UFC fighter's salary per match is based, which could result in payouts as low as $10,000 to as high as $3 million. Most new fighters are in the lowest tier and are signed into contracts that give about $10,000 to $30,000 per fight.
Middle-tier fighters are those who have won a few matches and have begun making a name for themselves. They typically get paid from $80,000 to $250,000 per fight. Based on an athlete's performance and popularity, their winnings could be drastically different.
UFC fighters in the highest tier are those who have the biggest fan bases and have the opportunity to earn $500,000 and up to $3,000,000 per fight. This is most notably seen in McGregor, who became the highest-paid athlete in the world in the past year with his $180 million earnings, according to Forbes.
Nicknamed "The Notorious", McGregor earned the majority of his fortune outside of the UFC ring. From May 2020 to May 2021, the UFC legend made $22 million from fights and a lucrative $158 million from his business ventures. The majority of his success as an entrepreneur comes from his own brand of whiskey Proper No. Twelve. He has a majority stake in the brand that he sold to the American drinks company for about $150 million, as per ESPN.
Winning fights also allows athletes to earn bonuses that can double their guaranteed payouts. However, this bonus typically only applies to fighters in the lowest and middle tiers, where if a fighter earns a guaranteed $90,000 for a fight, they can get another $90,000 should they win.
The UFC also gives out bonuses to the fighters who participate in the best and most interesting match of the night. The company pays a $50,000 bonus to the two fighters and gives another $50,000 to two fighters who gave the best performances during the event.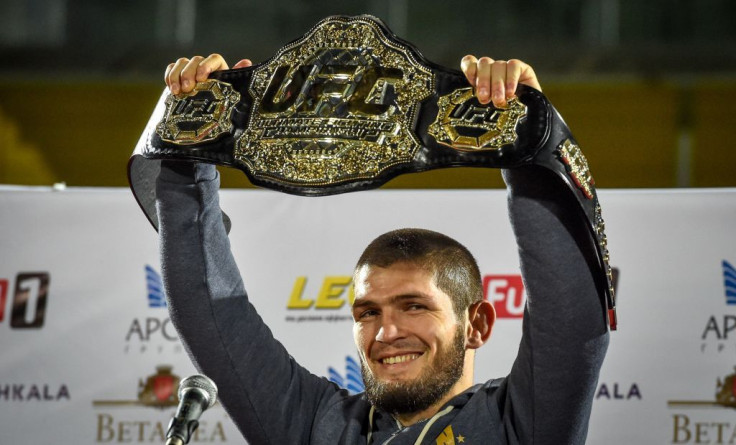 © Copyright IBTimes 2023. All rights reserved.
FOLLOW MORE IBT NEWS ON THE BELOW CHANNELS