UFC Legend Sends Stern Warning To Dana White, Fertita Brothers Over Lawsuit
KEY POINTS
Mark Hunt is reportedly being ordered to pay the UFC over a past lawsuit
Hunt lashes out on the matter on social media
"The Super Samoan" has not been on good terms with the UFC since 2017
A mixed martial arts (MMA) all-time great is not happy with how the new year has welcomed him.
Since parting ways with the UFC some five years ago, Mark Hunt has constantly been not in good terms with the famed MMA promotion.
In 2017, it can be recalled that Hunt filed a lawsuit against the UFC over the allowing of his then-opponent Brock Lesnar to participate in the fight despite having knowledge of his alleged use of PEDs (performance enhancing drugs).
The said court case was dismissed in 2019, but the United States District Court in Nevada reopened it and is now ordering him to pay a total of $388,235 in "legal costs," Combat Sports Law reported.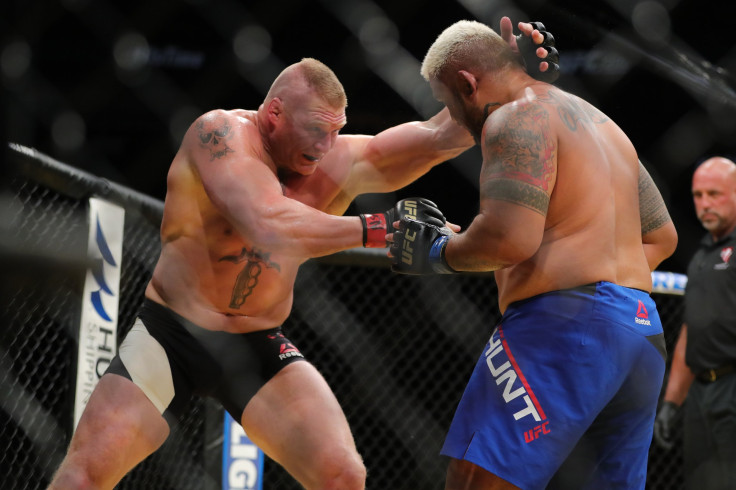 As expected, "The Super Samoan" was furious about it and voiced his thoughts on social media.
"The start of a new year and you saying I got to pay this? C'mon bro," Hunt wrote via BJPenn.com. "Where did you get this info from? Did you just make it up or waaaa.."
Hunt then followed it up with a stern warning to UFC president Dana White and the promotion's then-higher-ups Frank and Lorenzo Fertita.
"Mark 'The Super Samoan' Hunt vs. Dana 'The Parasite' White, Lorenzo Fertitta and Frank Fertitta. Five rounds [of] MMA with these losers," Hunt exclaimed.
"Dana White, Frank Fertitta and Lorenzo Fertitta have sucked the life out of so many fighters," he added. "Him and his scum friends. You win, I drop the lawsuit. I win, you pay every fighter you have ripped off since UFC started. Now who would pay to see that?"
When Hunt first filed the lawsuit, he was very clear about his intention—to let the UFC know that to set a good example to aspiring fighters, such alleged anomalies should be straightened out.
"I want the UFC to understand it's not OK to keep doing what they're doing," he told ESPN in 2017. "They're allowing guys to do this. They had a chance to take all the money from this guy, because he's a cheater, and they didn't."
"What message is that sending to the boys and girls who want to be a fighter someday? The message is, 'You just have to cheat like this and it's OK.' In society, if you commit a crime, you pay. Why is it different in MMA? It's hurt the business, so it's even worse. They need to be held accountable for this."
© Copyright IBTimes 2023. All rights reserved.