UFC News: Daniel Cormier Wants To Wrap Up Career With Heavyweight In Hand
The best way for any legend to end his career is on a high note. It appears this is what Daniel Cormier has in mind after revealing that he still has one fight left in him. Most feel that one more clash with Jon Jones makes sense. Instead, D.C. wants the same opponent who dealt him a loss last time out -- Stipe Miocic.
The sudden turn of events rebuffs initial speculations that Cormier was set to retire. The 40-year-old former heavyweight champion faced Miocic in a rematch but lost via TKO in the fourth round at UFC 241, Cagesidepress.com reported. It was payback for Miocic who lost last year at UFC 226.
"If Dec. 14 becomes available, that would work for me," Cormier told Ariel Helwani. "I'd be happy to get myself ready to do that. I love to compete and I don't want to finish like this. If he's still good enough to beat me under those terms, then it is what it is."
The sudden announcement of a trilogy fight is likely to get its share of criticism from other UFC fighters. For Miocic, Francis Ngannou is likely to be unhappy with the development. The Cameroonian-French mixed martial artist is riding a three-fight winning streak with explosive first-round knockout wins over Curtis Blaydes, Cain Velasquez and Junior Dos Santos.
For Cormier, most were eager to see another trilogy but with Jones at the other corner. Pundits feel that both fighters have unfinished business to settle. But in a previous post, D.C. said that he has nothing to prove. It is a fight he feels he does not need.
"My place is secure with no question marks, no issues in regards to what I've done. It would ultimately be up to me to see what I want to do," said Cormier.
A trilogy fight was in the air after Miocic won at UFC 241. Had Cormier opted for retirement, facing Jones was also suggested as an option for the reigning UFC heavyweight champion. The Croatian-American has yet to respond but it appears imminent with UFC top brass Dana White already that Miocic vs. Cormier 3 is next.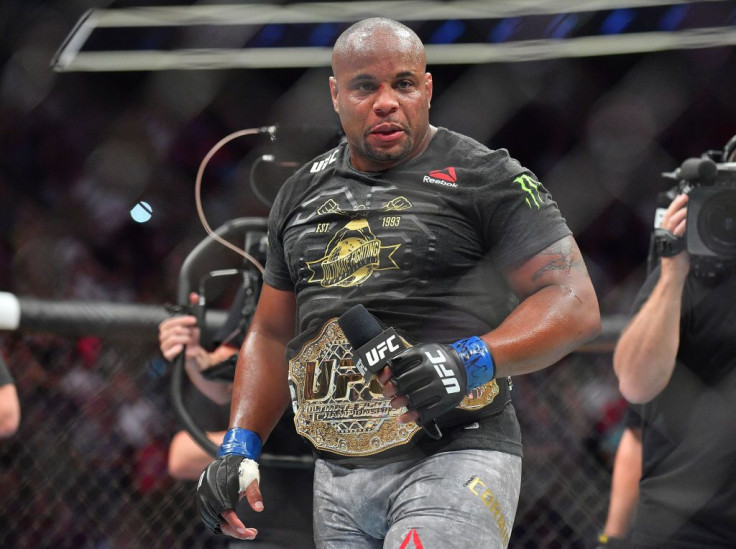 © Copyright IBTimes 2023. All rights reserved.