UFC Star Khamzat Chimaev Almost Beat Up Conor McGregor 'In The Streets'
KEY POINTS
UFC welterweight Khamzat Chimaev looks up to Khabib Nurmagomedov
Chimaev has not been pleased with Conor McGregor's antics
He acknowledged McGregor's achievements as a fighter but said it is "impossible to respect him as a person"
Conor McGregor has crossed the line a number of times in his career, and one UFC star is eager to put an end to it.
UFC welterweight sensation Khamzat Chimaev has been likened to Khabib Nurmagomedov but is certainly carving his own path in the sport. However, he looks up to the unbeaten MMA legend and even once flew to Ireland with a goal in mind – to beat Nurmagomedov's nemesis, McGregor.
According to Chimaev, sometime in 2018, when he had yet to make a name for himself, he decided to avenge Nurmagomedov after the latter was insulted by McGregor at the peak of their UFC rivalry. He indeed "landed in Ireland," but his plan to catch McGregor "in the streets" never happened because he was stopped by Irish authorities.
"It is that time when he insulted Khabib," Chimaev recently told Russian freelance reporter Adam Zubayraev. "My mind was blowing up at the moment, but I'm living here very close to him. I was thinking that I would catch him in the streets or at the gym and beat him up. This is what he deserved."
"I landed in Ireland and waited in an airport," he recalled. "First, they stopped me a while, and then they told me to go. Then I was going out. When I was going out of the airport, they stopped me again. That time, there were guys literally in uniform. There were [special forces], and they told me, 'You cannot go anywhere.'"
The 27-year-old went on to admit that he had no idea why police had detained him. After spending roughly "eight hours" inside a cell, Chimaev said that authorities finally told him he needs to go back to Sweden.
"I didn't get what they meant," he continued. "At that time, my English was very bad. Even right now, it's not that good. They drove me to the police station and kept me for eight hours. Then after a while, they told me, 'You have to go back to Sweden'."
McGregor is undeniably one of the greatest fighters of his generation. However, many in the UFC have found it hard to respect him due to some of his questionable actions, and Chimaev is one of them.
"Do I like Conor [McGregor] exactly as an athlete? Yes, he achieved everything in the UFC – he was a champion in two weight classes. This I respect with him," Chimaev previously told RT. "But it is impossible to respect him as a person."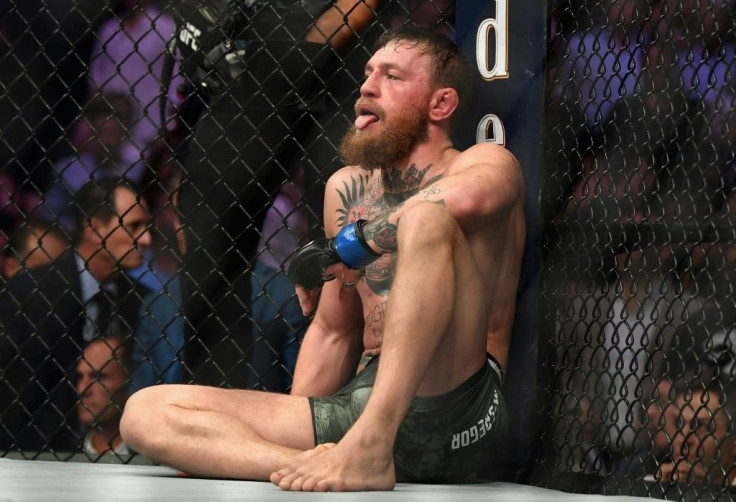 © Copyright IBTimes 2023. All rights reserved.