UK PM Candidates Vow To Make EU Immigration Harder After Brexit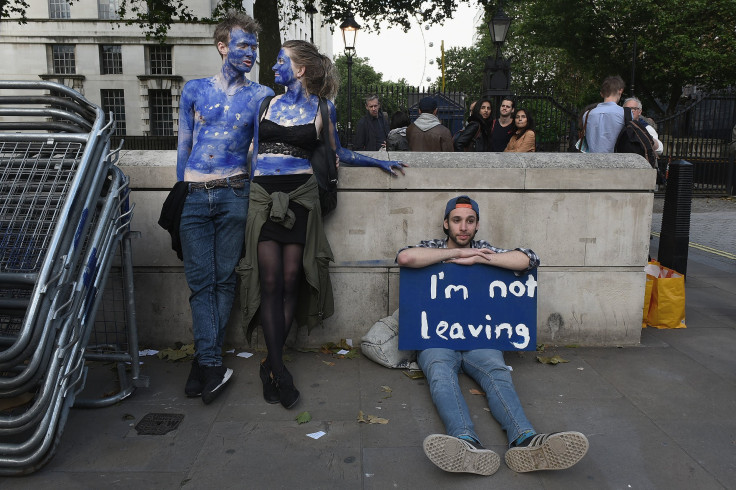 Both candidates seeking to become Britain's next prime minister vowed in interviews published on Friday to impose tougher rules on EU citizens newly arriving in Britain, as they face a ballot of party members to choose David Cameron's successor.
Just over two weeks since concerns over immigration pushed many Britons to back Brexit in a referendum, Home Secretary Theresa May and energy minister Andrea Leadsom both promised to restrict free movement of citizens from the EU.
"People going on holiday or traveling on business or to collaborate on science will be able to do that but the right to reside and the right to work here will be under work permits," Andrea Leadsom told The Times newspaper.
She also appeared to suggest that any EU citizen arriving after Sept. 9, the date a new leader will be chosen, might not have their ability to remain in Britain protected under EU rules: "Under free movement you don't have to guarantee free movement for ever."
Theresa May, who gained more support from Conservative lawmakers in a vote on Thursday, said she would change freedom of movement rules.
"If I am prime minister, we will come out of the European Union and part of that will be control of free movement," May told The Daily Telegraph newspaper.
Controlling the number of new arrivals to Britain was a major driver for many of the 52 percent of Britons who backed leaving the European Union but Britain may have to accept EU citizens in return for access to the single market.
When Britons were asked to choose between the two, 48 percent of voters said they favored keeping market access compared to 37 percent who said capping immigration from Europe was more important, according to a survey by ORB for The Independent newspaper published on Friday.
Around 150,000 grassroots members of the ruling Conservative Party will choose a successor to Cameron by Sept. 9.
In what could turn into an increasingly personal contest between the two candidates, Leadsom mentioned the fact that Theresa May does not have children in an interview with The Times newspaper.
"She possibly has nieces, nephews, lots of people, but I have children who are going to have children who will directly be a part of what happens next," she was quoted as saying in an article headlined: "Being a mother gives me edge on May".
She tweeted late on Friday: "Truly appalling and the exact opposite of what I said. I am disgusted."
© Copyright Thomson Reuters 2023. All rights reserved.