Ukraine Eliminates Close To 3,000 Russian Soldiers In Three Days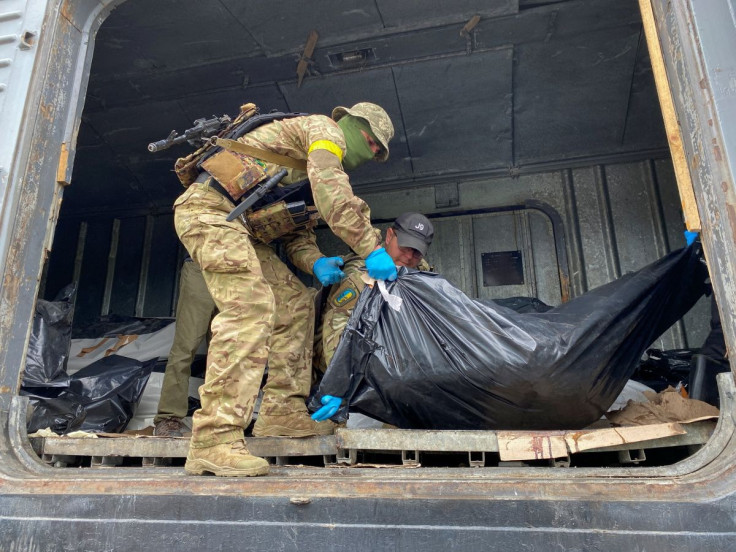 KEY POINTS
Russia lost about 2,810 military personnel in Ukraine between Sunday and Wednesday
A total of 134,100 Russian personnel have been killed in the invasion of Ukraine
Russia has also lost thousands of pieces of military equipment, including 3,253 tanks
Russia lost about 2,810 military personnel in Ukraine within the first three days of this week, data provided by the Ukrainian military showed.
The General Staff of the Armed Forces of Ukraine recorded 910 Russian army casualties Wednesday.
A Monday report from the military staff announced 870 Russian combat losses, while the following day's tally listed 1,030 Russian soldiers killed.
In total, about 134,100 Russian military personnel have been "liquidated" since the invasion of Ukraine began nearly a year ago, according to the latest data provided by the Ukrainian military staff.
Russia has also lost 3,253 tanks, 6,458 armored fighting vehicles and 2,236 artillery systems, among other pieces of military equipment.
Meanwhile, Ukraine has probably sustained more than 100,000 dead or wounded, Norwegian Army Gen. Eirik Kristoffersen, the head of Norway's Armed Forces, suggested in an interview with a Norwegian broadcaster.
International Business Times could not independently verify the figures of claimed Russian and Ukrainian losses.
Russia's forces have regained the initiative in Ukraine, launching an expected major offensive in the partially occupied Ukrainian province of Luhansk, the Institute for the Study of War (ISW), an American think tank, said in a Wednesday assessment.
Elements of several divisions, including the Russian Army's 90th Guards Tank Division and 3rd Motor Rifle Division, as well as the 76th Guards Air Assault Division of Russia's Airborne Troops, are now reportedly conducting offensive operations along the contested Svatove-Kreminna line.
"The commitment of significant elements of at least three major Russian divisions to offensive operations in this sector indicates the Russian offensive has begun," the ISW said.
Ukraine had prepared for a renewed Russian offensive, and its forces "are so far preventing Russian forces from securing significant gains," the organization said.
Russia's supposed new military offensive comes as Ukrainian President Volodymyr Zelensky makes a surprise visit to the United Kingdom.
The Ukrainian head of state also visited France to meet with his respective French and German counterparts, Emmanuel Macron and Olaf Scholz.
Zelensky has pleaded for fighter jets from Ukraine's allies, and he will continue to make more requests for aircraft when he meets other European Union leaders in Belgium Thursday, CNN reported.
Russia has warned that it would provide a "response" should any country provide Ukraine with aircraft.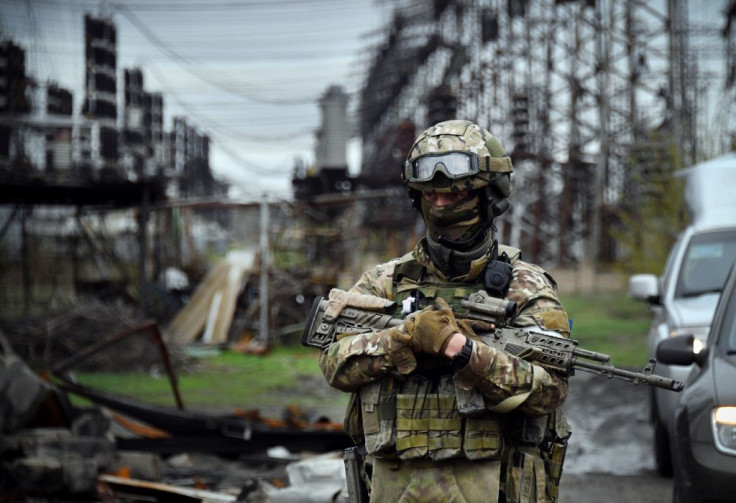 © Copyright IBTimes 2023. All rights reserved.