Ukraine Energizes Taiwanese; 70% Of People Now Willing To Take Up Arms
KEY POINTS
Less number of Taiwanese people now believe that the U.S. would come to their aid
The U.S. decision to not send forces to help Ukraine affected their opinion
They also sympathize with the stress and suffering of Ukrainian people
A recent poll conducted in Taiwan against the backdrop of the war in Ukraine has revealed that over 70% of the island's population is willing to take up arms to fight China in case of an invasion.
The survey by the International Strategic Study Society revealed that those willing to fight the Chinese rose to 70% from 40.3% last December, hinting that Ukrainian resistance has energized Taiwan's people.
The invasion has also made more people in favor of bringing in changes to reservist training and extending mandatory military service, reported South China Morning Post. The poll was carried out among 1,076 people, of which only 20.8% said they were not willing to fight against China.
The director of the International Strategic Study Society, Wang Kung-yi, said there has been a sharp change in public perspective and it is related to Ukraine.
"Although most Taiwanese people do not agree that Ukraine today will become Taiwan tomorrow, they sympathize with the stress and suffering of the Ukrainian people in the face of Russia's invasion," Wang told the South China Morning Post.
He added that the situation has influenced people to change their perspectives about the new reservist training program introduced by the government to improve combat readiness.
Under the new program, the reservists will undergo two weeks of training rather than the current five-seven days and will spend more time on combat training, such as shooting pistols, rifles and machine guns to maintain basic combat skills. Over 70.4% of respondents supported the training program, while 19.1% of them were against it.
Taiwanese President Tsai Ing-wen's suggestion to extend military service from four months to at least one year for men aged between 18 and 38 also found support in the poll. While close to 70% said they were in favor of the extension, 21% were against the idea.
Another significant detail revealed by the poll is how fewer Taiwanese people now believe that the U.S. would come to their aid. While over 55% of people believed in the U.S. support six months ago, the number plummeted to 42.7% in the recent poll. "This was due to the U.S. decision to not send forces to help Ukraine," Wang said.
The survey also found that only 77.3% of Taiwanese people now support the idea of the two sides maintaining peaceful exchanges, as compared to 81.4% two years ago. However, only 16.1% supported the Tsai government's policy of "countering China to protect Taiwan."
Meanwhile, another poll conducted by a research agency commissioned by Tokyo's de facto embassy in Taipei revealed that 60% of Taiwanese people consider Japan their favorite foreign country.
According to a report by The Mainichi, China ranks second at 5% and the United States third at 4%.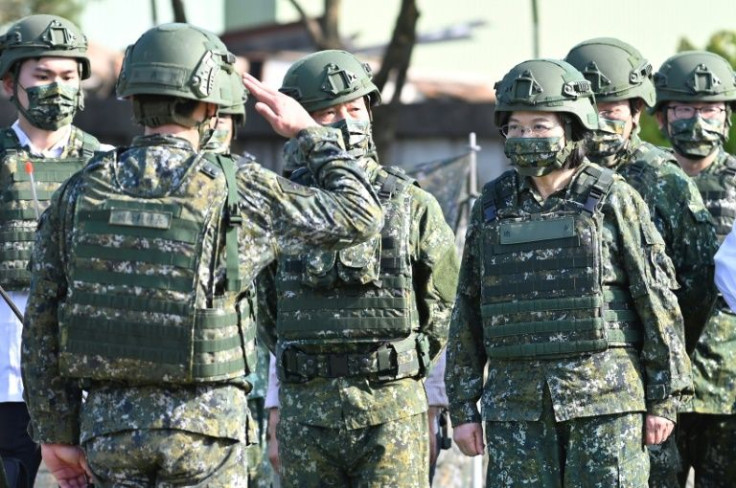 © Copyright IBTimes 2023. All rights reserved.