Ukraine's Economy Minister Resigns Amid Reforms, Anger Over Corruption And Ongoing War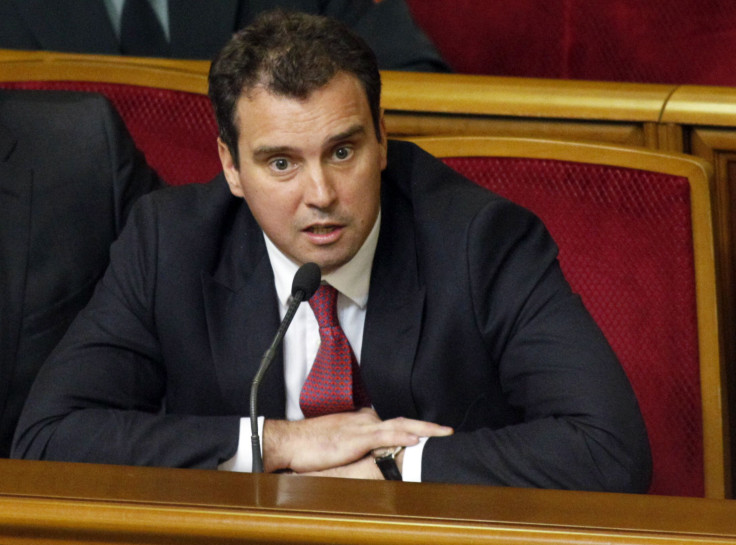 Ukraine's efforts to implement difficult economic reforms and stamp out corruption took another blow Wednesday when the country's economic minister resigned, arguing that entrenched corruption in his ministry was preventing reform. Now-former Economy Minister Aivaras Abromavicius accused an ally of Ukrainian President Petro Poroshenko, Ihor Kononenko, of blocking reform efforts.
"My team and I have no wish to be a cover for open corruption or puppets under the control of those who want to establish control over state money in the style of the old authorities," Abromavicius told the media, Reuters reported. "I can't be effective under such a system. It is impossible for technocrats to work with guys that want to usurp power and make processes untransparent."
Abromavicius' resignation comes at a critical moment of continuing reform in Ukraine and has raised questions over whether plans to privatize approximately 100 state-owned companies will move forward. Abromavicius accused Kononenko of trying to get his allies appointed to the head of state companies, with one ally being appointed as Abromavicius' own deputy. Kononenko responded by saying allegations against him were made due to the investment banker's own failure to implement reforms.
Western ambassadors were quick to issue statements supporting Abromavicius and his reform efforts. In a joint statement, ambassadors from 10 countries, including the U.S., U.K. and Canada, said they were "deeply disappointed" by his resignation.
"It is important that Ukraine's leaders set aside their parochial differences, put the vested interests that have hindered the country's progress for decades squarely in the past and press forward on vital reforms," the statement said.
Abromavicius, who was born in Lithuania, was one of several foreign-born ministers who joined Ukraine's government in an effort to jump-start reforms. The other high-profile ministers are American-born Natalie Yaresko, who serves as the finance minister, and Georgia-born Alexander Kvitashvilii, who is the country's health minister. All of the ministers were required to become Ukrainian citizens in order to serve in the country's government.
Ukrainian media already were speculating about who might replace Abromavicius. Poroshenko was elected Ukraine's president in May 2014 after a revolution ousted former pro-Russian President Viktor Yanukovych. Poroshenko's approval rating has dropped as citizens have grown impatient over promised economic reforms and the country has continued to fight a war against Russian-backed separatists in the Donbass region. After a year of economic contraction, the World Bank has estimated Ukraine's economy may grow by 1 percent in 2016.
© Copyright IBTimes 2023. All rights reserved.