Ukrainian MANPADS Pose Significant Threat, Accounting For Multiple Russian Aircraft Shoot-Downs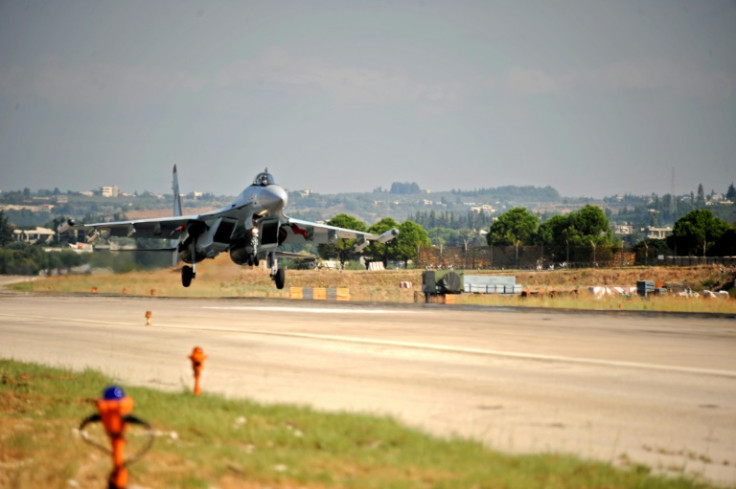 KEY POINTS
Russia reportedly suffered significant losses in its military aircraft fleet
Currently, Ukraine has deployed MANPADS from various countries, including the Soviet-era Igla (SA-18)
NATO countries have provided significant support to Ukraine
MANPADS (Man-Portable Air Defense Systems) have gained a reputation as the worst nightmare for Russian fighter jets due to their destructive capabilities against low-flying combat aircraft, helicopters and drones.
According to a report by the EurAsian Times, MANPADS have caused significant threat to Russian fighter jets, particularly the Su-35 and Su-34 aircraft. The portability and effectiveness of MANPADS make them a formidable adversary, capable of downing these advanced fighters.
According to information provided by the Oryx website, during Ukraine's invasion, Russia reportedly suffered significant losses in its military aircraft fleet. The data suggests that 36 fighter jets were lost, along with 93 helicopters, nine Unmanned Combat Aerial Vehicles (UCAVs), and 128 Reconnaissance Unmanned Aerial Vehicles (UAVs) within the first year of the conflict.
According to Ukrainian sources, the losses suffered by Russia during the conflict may be even higher than the figures previously mentioned.
However, International Business Times cannot independently confirm the claims.
"It is not only that the MANPADS are the cheapest option available to take down aircraft, but it is also that nothing else is available," Brigadier MKK Iyer, retired from the Indian Army, told the EurAsian Times.
Currently, Ukraine has deployed MANPADS from various countries, including the Soviet-era Igla (SA-18), Swedish RBS-70 NG, French Mistrals, US Stingers and British Starstreak systems. These MANPADS provide Ukraine with a range of air defense capabilities against aerial threats.
"Igla is the cheapest option of them all. The price of the French system is four times that of the Russian system. But they prove cost-effective as there is no way an aircraft can be targeted flying so low," Brigadier Iyer added.
NATO countries have provided significant support to Ukraine, including the provision of MANPADS to Ukrainian troops and mobile air defense units. The introduction of these MANPADS has played a crucial role in making low-altitude flying of Russian fixed-wing and rotary aircraft sorties deep into Ukrainian territory "prohibitively costly."
As the conflict between Russia and Ukraine escalated, Ukraine deployed medium and long-range air defense systems, such as the S-300 and Buk-M1, to bolster its defensive capabilities.
"Without air superiority, Russia's attempts at strategic air attack have been limited to expensive cruise and ballistic missile barrages at a much more limited scale. These failed to achieve strategically decisive damage during the first seven months of the invasion," a Royal United Services Institute's report explained last year.
"However, the latest iteration is a more focused and sustainable bombardment of the Ukrainian electricity grid, blending hundreds of cheap Iranian-supplied Shahed-136 loitering munitions against substations with continued use of cruise and ballistic missiles against larger targets."
© Copyright IBTimes 2023. All rights reserved.