UN North Korea Sanctions Lifted On Four Ships, US Official Says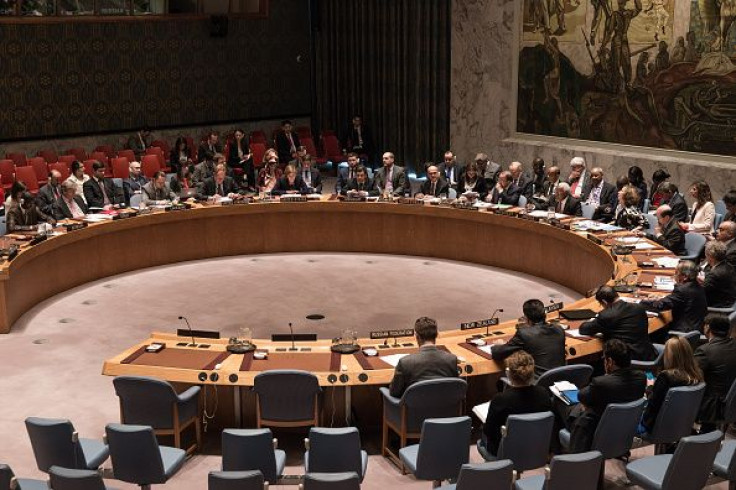 The U.N. Security Council agreed on Monday to a Chinese request to remove sanctions on four ships that had been blacklisted for ties to Pyongyang after China secured assurances the vessels would not use North Korean crews, a U.S. official said.
The ships were among 31 vessels sanctioned by the 15-member council on March 2 because they were owned by North Korean shipping firm Ocean Maritime Management Company (OMM).
"We discovered that they are not OMM ships," Chinese U.N. Ambassador Liu Jieyi told Reuters on Monday. "The basis for the listing of the ships is basically that they belong to OMM, so if you make a mistake then you correct the mistake."
The U.S. official, speaking on condition of anonymity, said the Security Council committee on North Korea sanctions agreed to the request after China secured written commitments that the four ships would no longer use North Korean crews. He added that an official announcement was expected shortly.
The four ships include the Jin Teng, a cargo ship detained by the Philippines days after the sanctions took effect.
The United States expressed a willingness to support the Chinese request after Beijing said it would ensure the ships were in compliance with the U.N. sanctions regime, the U.S. official said.
"We're pleased with the outcome," said the U.S. official. "It achieved an impact, a real world outcome."
He added that it was a sign of a "productive working relationship with China" on North Korea and that it was "gratifying to see such instant real-world effects" of the U.N. sanctions regime.
Liu had raised the issue last week in a meeting with his U.S. counterpart, Samantha Power, according to a U.S. diplomatic cable reviewed by Reuters. The cable also pointed to American frustration with what U.S. officials characterized as China's attempts to hold up the routine renewal of a monitoring panel in return for concessions.
Liu told Reuters he expected the mandate for the experts panel would be "renewed according to the normal procedure in the Security Council."
The diplomatic cable also showed the U.S. had asked China to help it convince Russia to compromise on a U.S.-China agreed proposal to add more items related to North Korea's nuclear and ballistic missile program to a list of goods prohibited for export to North Korea.
© Copyright Thomson Reuters 2023. All rights reserved.