UN Report: World Needs $40 Billion A Year In Humanitarian Aid For Victims Of Armed Conflicts, Natural Disasters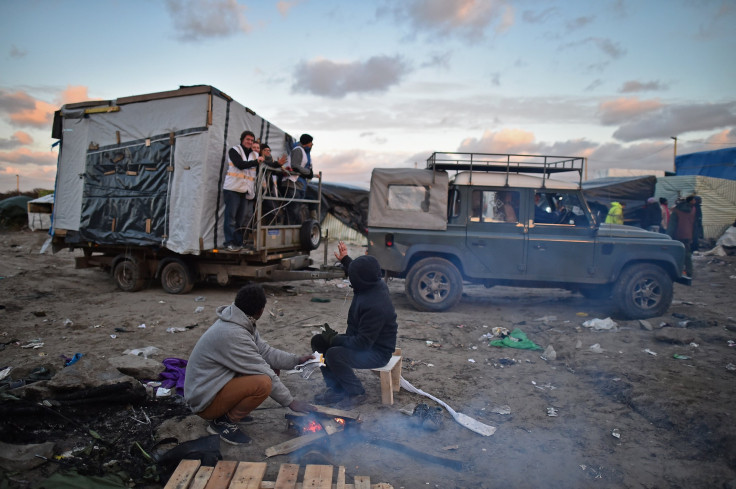 The world must spend an extra $15 billion a year to help people devastated by wars and natural disasters, the United Nations said Sunday. The shortfall in humanitarian aid comes even as countries are spending 12 times the amount they gave just 15 years ago.
"Never before has generosity been so insufficient," a panel of nine U.N. experts said in a study.
Governments gave $24.5 billion in 2015 to provide life-saving assistance to 125 million people worldwide, up from just $2 billion in 2000. But as violent storms and droughts intensify — in part because of climate change — and with armed conflicts spreading more destruction, the world needs roughly $40 billion annually to protect human lives, the panel estimated.
U.N. Secretary-General Ban Ki-moon announced the report Sunday in Dubai during a meeting with United Arab Emirates officials. The findings will help guide discussions at the U.N.'s first World Humanitarian Summit in Istanbul in May.
"We are living in the age of the megacrises," Ban told a group of reporters in Dubai. "We are seeing all-time-high numbers for the amounts of money requested through humanitarian appeals, the amounts raised from generous donors, and scale of the global humanitarian gap."
Asylum-Seekers in the United States from Syria by Month | FindTheData
The shortfall has taken a particular toll on Syrian refugees and internally displaced persons. In September, the U.N. refugee agency warned humanitarian groups had raised only about 40 percent of the funds needed to support Syrians affected by that country's brutal civil war.
The funding gap of $4.6 billion last fall forced many aid groups to curtail programs in regional refugee host countries, including Jordan, Lebanon, Turkey, Iraq and Egypt. U.N. food agencies also cut food rations to the 1.6 million Syrians living in the camps, a move that may have triggered the mass outpouring of refugees to Europe.
Sunday's report outlined a handful of ways to raise financing for humanitarian projects, including offering a voluntary tax on soccer matches or concerts. The proposed "solidarity levy" is modeled after Unitaid, a nongovernmental organization that convinced 10 countries to impose a tiny tax on airline tickets to boost funding to fight malaria and AIDS.
New taxes on airline travel, fuel, movies and sporting events could help fund medical services in refugee camps or in areas hosting displaced civilians, said European Commissioner Kristalina Georgieva who chaired the panel along with Sultan Nazrin Shah of Malaysia.
"My sense is that it is not impossible," Georgieva told reporters ahead of the report's release.
The U.N. panel also recommended tapping into Islamic social finance and mandatory alms-giving — called "zakat" — to raise humanitarian aid. Muslims donate $232 billion to $560 billion annually, according to estimates cited by the report. Just 1 percent of zakat dollars would have a sizable effect on the global funding gap, the experts said.
"Closing the gap would mean nobody having to die or live without dignity for lack of money and a victory for humanity at a time when one is greatly needed," Georgieva said. "A gap of $15 billion is a lot of money, but in a world producing $78 trillion of GDP [gross domestic product], it should not be out of reach to find."
© Copyright IBTimes 2023. All rights reserved.