Understanding Ebola: What To Know About The Deadly Disease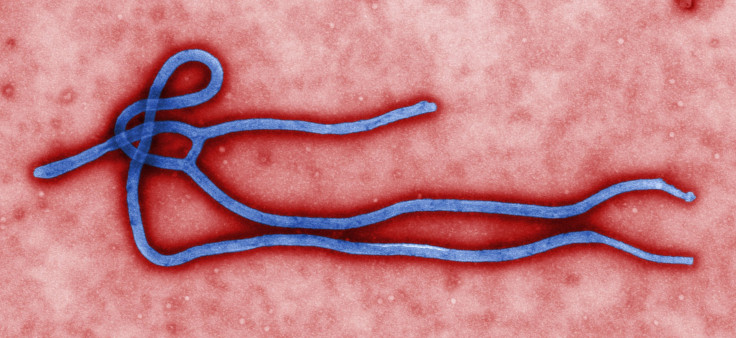 Ebola panic is gripping much of West Africa as the deadly disease has spread from its epicenter in Guinea to neighboring countries.
The disease has yet to travel beyond the region, but fears rose around the world with the recent confirmation of the first death in Nigeria, the continent's most populous nation.
The current Ebola outbreak is considered the worst ever, infecting more than 1,200 people and causing the death of more than 670 victims since it was first diagnosed in February, according to the World Health Organization. It continues to spread at a rapid clip, with 14 new cases identified on Friday in Guinea, the New York Times reported Sunday.
Ebola is one of the world's most feared diseases, and the current strain has been very deadly, with a mortality rate of about 60 percent, though other strains have been known to kill up to 90 percent people infected.
But the virus is also widely misunderstood, as sensationalist movies like "The Hot Zone" and books like "The Andromeda Strain" have provided many people's "education" on the topic.
In order to fill the knowledge gap for newbies to the terrifying terrain of Ebola, here's a quick overview of what you should know about one of the world's deadliest diseases:
What is Ebola? Ebola is a hemorrhagic fever that gruesomely kills the majority of its victims. The disease has no cure, and its symptoms can include diarrhea, vomiting, hemorrhaging and severe internal and external bleeding.
"No licensed specific treatment or vaccine is available for use in people or animals," according to WHO, though there are some vaccines currently undergoing testing.
The disease was first detected in 1976, when two outbreaks emerged in Sudan and a village in the Democratic Republic of Congo (then Zaire) near the Ebola River, hence the name of the virus. It is believed to have originated in bats.
Ebola passes on to humans "through close contact with the blood, secretions, organs or other bodily fluids of infected animals," like bats, gorillas and chimpanzees, WHO says.
From there, it passes among humans through contact with bodily fluids of infected people. Therefore, suspected victims are generally quarantined in order to prevent its spread, especially given that the incubation period can be as long as 21 days.
How afraid of Ebola should you be? And how likely are you to catch it? Ebola is undoubtedly one of the most devastating viruses a human being can contract. But it is does not spread easily, meaning that even in the midst of a major outbreak like the one currently making headlines, it infects and kills relatively few people in comparison with other diseases in the countries currently working to eradicate Ebola.
Another hemorrhagic disease called Lassa fever is "endemic in parts of West Africa including Sierra Leone, Liberia, Guinea and Nigeria" (the four countries that have been hit by the Ebola outbreak) where it infects between 300,000 and 500,000 people and claims the lives of about 5,000 victims each year, according to the U.S. Centers for Disease Control and Prevention. Meanwhile, an estimated 5,100 people died of AIDS in Guinea alone in 2012, according to UNAIDS, the Joint United Nations Programme on HIV/AIDS.
The comparatively low number of victims of Ebola can be chalked up in large part to how difficult it is to contract. Though a number of top Ebola doctors from Sierra Leone, the U.S. and Liberia have contracted the disease in recent weeks while working with infected patients, and some have died, it is not easily passed from person to person.
Jonathan Ball, a professor of molecular virology at the University of Nottingham in England, explained this phenomenon to International Business Times in April.
"It's worth remembering that this isn't the most infectious virus," Ball said. "Those most at risk are close contacts and health care workers, but basic precautions -- good hygiene and use of personal protective equipment -- are effective in stopping the spread."
So how exactly does it spread? Ebola is not an airborne illness like influenza or other fast-spreading viruses, nor one that can be easily transmitted in its early stages.
Ebola is transmitted almost exclusively through contact with corpses of Ebola victims or with bedridden victims in advanced stages of infection, and via consumption of infected meats, according to Dr. Anthony S. Fauci, director of the National Institute of Allergy and Infectious Diseases at the National Institutes of Health.
"It's very close personal contact with the body secretions and the blood that is undoubtedly there. It's not the kind of disease like influenza where people can spread it by just standing next to a person and sneezing," Fauci told IBTimes in April. "Yes, you could see it go from Guinea to maybe Sierra Leone or to Liberia, but the idea of it all of a sudden spreading throughout the world the way influenza spreads, that's just not the way Ebola spreads."
Dr. Ben Neuman, a virologist at the University of Reading in England, addressed this factor further in an interview with IBTimes that month.
"If this virus was able to spread between people more easily than it currently does, it would have the potential to be more deadly than the Black Plague," he said. "But currently it is not."
Still, jet travel has made spreading infectious diseases long distances easier than ever, as evidenced by the death of an American man in the Lagos, Nigeria, airport shortly after he disembarked from a plane. His death has sparked fears of the potential for the disease to reach the U.S., as he reportedly had plans to travel to Minnesota next month, according to the Daily Mail.
How are health officials working to end the current Ebola outbreak? Likely the most important step for eradication of Ebola is the containment and isolation of people that have contracted the disease and come in contact with victims.
Medical facilities within the countries dealing with the current outbreak are tightening infection control procedures, while governments and health officials work to educate their populations about how to handle infected people both before and after they die.
Medical officials say that it is vitally important to ensure that mourners avoid traditional funerary practices involving the hugging and touching of the dead, practices that are especially common in the rural area of Guinea where the disease first flowered.
Health officials are also working to warn West African populations about the dangers of eating "bush meat," wild animals including bats and monkeys -- a cultural tradition believed to be the source of many Ebola incidents, and some countries are closing borders to the nations affected by the outbreak in order to keep the disease from reaching their populations.
Educating local people, enforcing quarantines and taking other steps to eradicate the virus has become increasingly difficult in recent weeks as local populations in places like the Guinean village of Kolo Bengou have turned against health workers, believing that they are behind the infection's spread, the New York Times reported.
For now, the Ebola outbreak appears to be contained to West Africa, but it's just a matter of luck that no one has managed to bring it to other areas of the world.
© Copyright IBTimes 2023. All rights reserved.