Undertaker At WrestleMania? WWE Superstar Challenges Deadman, John Cena
The build-up to WrestleMania is well and truly underway with the World Wrestling Entertainment's (WWE) flagship pay-per-view event less than a month away. The event takes place on April 7 at the MetLife Stadium in New Jersey and there's a lot of talk surrounding the appearance of the Undertaker and John Cena.
The Undertaker – real name Mark Calaway – is a legend of the WWE and has been a regular in-ring performer for well over two decades. The Deadman, as he is popularly known by the WWE Universe, is probably the greatest performer in WrestleMania history and has a record of 24-2 with his only two losses coming against Brock Lesnar and Roman Reigns.
The 53-year-old is not a regular member of the WWE roster anymore and makes one-off appearances in either the televised – Monday Night Raw or SmackDown Live – or pay-per-view events. The Undertaker's last in-ring appearance was at the Crown Jewel pay-per-view event in Saudi Arabia when he partnered with Kane to take on Triple H and Shawn Michaels.
The Undertaker has now started accepting events even outside the WWE and one such agreement will see him appear at the Starrcast event in Las Vegas in May – which is on the same weekend as newly former All Elite Wrestling's (AEW) first show "Double or Nothing". WWE chairman Vince McMahon is said to be disgruntled with the WWE legend for his association with an event that has close connections with a rival promotion and is keen to ensure he remains a strong part of the WWE.
McMahon is said to be keen to ensure the Undertaker has a role to play at WrestleMania 35 despite no match being confirmed thus far. Apart from the Undertaker, another superstar that sells tickets and fills the seats is John Cena, who like the former now plays a bit-part role after being a regular for over a decade.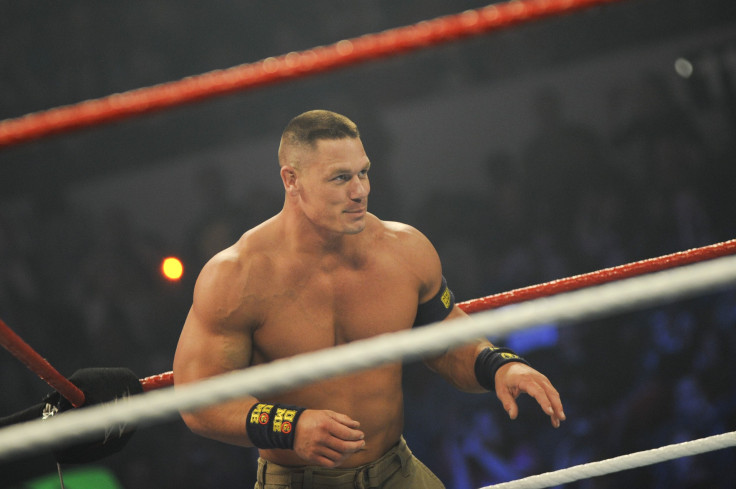 WWE star Elias has now challenged the duo for a fight at WrestleMania. The Undertaker and Cena both do not have opponents scheduled, while the former also is not part of any match at the moment. It is unclear if it will be a popular choice or if the WWE can work a story around Elias and one of the WWE legends.
"It's really about big stars and big moments. I've had a lot of great moments; Wrestlemania, where all eyes around the world are on you there. At Wrestlemania, I'd love to wrestle John Cena; I've got a lot of issues with that guy. I've got issues with The Undertaker, I'd love to take The Undertaker out. I think 'The Living Truth vs The Dead Man' is a great story right there. Those are two guys I have in my sights right now, and one way or another I'd like to get a hold of them right now," Elias said in an interview with WrestleZone's Kevin Kellam, as quoted on PWMania.
© Copyright IBTimes 2023. All rights reserved.