United Auto Workers General Motors Strike? Contract Must Be Agreed On Soon Or Else, Union Threatens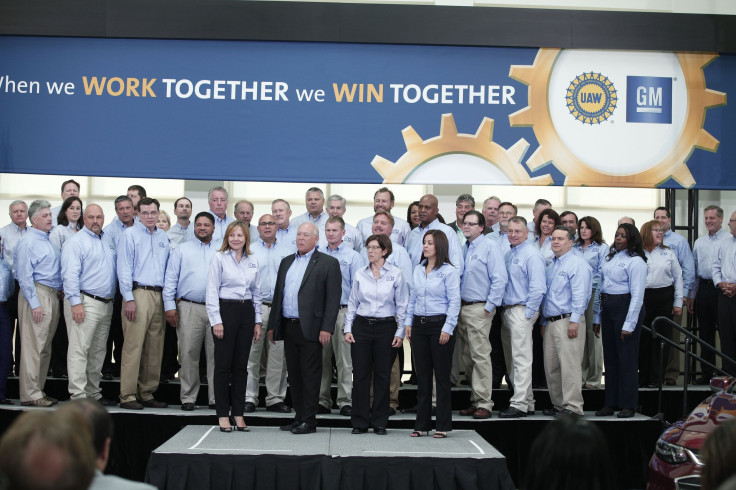 The United Automobile Workers could go on strike as early as the end of the weekend if General Motors Co. and the union do not reach a contract agreement by 11:59 p.m. Sunday, Bloomberg reported. GM has said it is working with the UAW to address any complications that could stall the four-year agreement.
The UAW started discussions again with the Detroit-based company Thursday.
Some experts think the strike can be avoided. "They want to get all of this over with, and this puts pressure to do that," labor consultant and former GM negotiator Art Schwartz told the Detroit Free Press. "I don't think there will be a strike -- I don't think anyone wants one."
Just this week, the UAW reached a deal with Fiat Chrysler Automobiles, just hours before it announced it wanted to resume contract negotiations with GM. Thursday's deal is expected to fare well for the union members at FCA, who are expected to get raises.
According to Bloomberg, that agreement will cost the company $2 billion over the course of four years. The union has been seeking bigger monetary agreements from GM and as well for the first time in about 10 years.
The UAW, which covers about 52,700 workers at GM alone, has said now is the time for bigger contracts, since it made numerous concessions in 2007 and 2009 to help GM not have to declare bankruptcy, Reuters reported. GM has stressed it wants to keep its labor costs competitive with foreign companies' plants in the United States, one of these being Toyota Motor Corp.
The UAW plans to use the contract it had with FCA as a model for its GM negations. GM is recording some of its best profits in its entire history, with a $3.1 billion third-quarter profit, according to the Wall Street Journal.
© Copyright IBTimes 2023. All rights reserved.