US Auto Sales Up In March On Low Interest Rates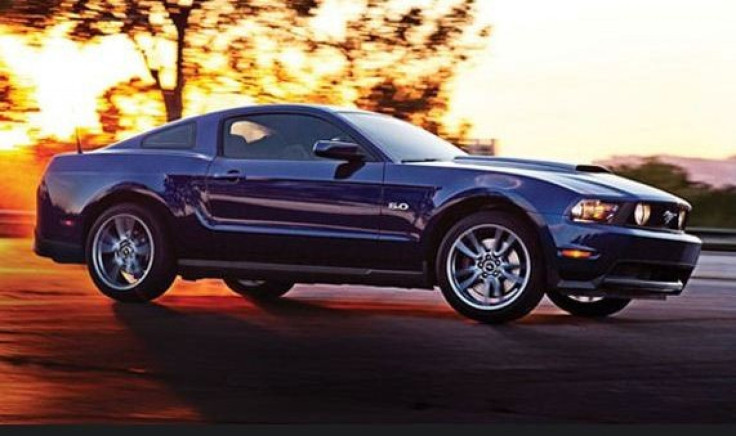 U.S. sales of autos surged last month as consumers decided to replace aging gas-guzzlers and take advantage of low interest rates, especially to buy fuel-efficient vehicles.
The gains came despite flat wages, relatively high unemployment and private debt loads in what appeared to be confirmation of the March consumer confidence report by Thomson Reuters/University of Michigan that had the index at its highest level in more than a year.
General Motors Co., the top U.S. car maker, said its March sales rose nearly 12 percent, Ford Motor Co.'s sales climbed 5 percent and Chrysler LLC's sales soared 34 percent.
GM sold 231,052 cars and trucks, up from 206,621 a year earlier. The strong sales of fuel-efficient models represents a big shift for the Detroit automaker, once known for focusing mostly on big, gas-guzzling trucks and sport-utility vehicles. As gas prices have shot past an average of $3.90 in some parts of the country, consumers have been favoring smaller cars. AAA predicts pump prices will likely surpass $4 a gallon in the coming weeks, ahead of the busy summer traveling period.
The economic recovery and a deep bench of fuel-efficient cars and crossovers have been driving our sales for more than a year, but the combined impact has never been stronger than it was in March, Don Johnson, vice president-U.S. sales operations, said in a statement. Since the last time fuel prices spiked, both the economy and GM's product portfolio are undeniably stronger.
The Chevrolet brand increased its sales 16.8 percent to 173,073 vehicles from a year earlier, with strength across the brand. Volt sales of 2,289 were 50 percent higher than December 2011, the model's previous best month. Cruze sales of 21,607 marked its seventh consecutive month of increased year-over-year sales.
Ford Motor Co., the nation's No. 2 car maker, had its strongest March car sales in five years, driven by strong demand across the product line mostly by a spike in sales for higher fuel-efficiency vehicles, such as the Fusion, Focus and Edge cars and F-Series trucks with EcoBoost engines.
Ford sold 223,418 vehicles in March, a 5 percent gain over the same prior year period. The Fusion, Focus and Edge all had their best ever March sales and more than 40 percent of F-150s were sold with EcoBoost, Ford's fuel saving technology. Retail, non-fleet sales rose 11 percent for the month.
First-quarter sales for the Dearborn, Michigan, car maker were up 9 percent compared with the same period in 2011 with a total of 539,247 cars sold.
Rising gas prices continued to drive strong customer demand for Ford's fuel-efficient vehicles throughout March and the first quarter, Ken Czubay, Ford vice president, U.S. marketing, sales and service, said.
Privately held Chrysler Group LLC, which is based in Auburn Hills, Mich., but owned by Italy's Fiat SpA, reported March U.S. car sales up 34 percent, the best monthly sales in four years for the No. 3 U.S. automaker.
© Copyright IBTimes 2023. All rights reserved.
FOLLOW MORE IBT NEWS ON THE BELOW CHANNELS