US, China Trade War Has 'Potential For Resolution,' UBS Chairman Says
Expressing what's currently a minority view, Swiss multinational investment bank UBS Group AG believes a deal to end the U.S.-China trade war might still be in the cards.
UBS chairman Axel Weber argues there's still a chance China and the United States might resolve their differences over the long-term.
"You have to look through these because there've been ups and downs in these negotiations, there's been a lot of volatility on both sides about these negotiations," said Weber to CNBC's Nancy Hungerford at the Singapore Summit.
"What we're interested in is the long term developments and whilst there is a big dispute at the moment, I think there's also potential for resolution. And the potential for resolution lies in the very fact that trade is really beneficial to both sides."
Weber also echoed an ongoing opinion Trump's trade war will split the world into two huge technology camps: one aligned with the U.S. and the other with China.
Weber, however, pointed out this divide currently exists but not in as marked a form as it will be in the future. The trade war looks likely to harden these divisions. Weber said this will be bad news for the global business community.
He noted China has developed technology platforms to reduce its reliance on the U.S. Among these platforms are e-commerce giant Alibaba Group and social media platform, WeChat, developed by Tencent, an Alibaba rival.
"There's very little expectation ... that Chinese consumers are going to move away from those to equivalent platforms to U.S.-like platforms," said Weber. "So, we're not facing a new reality. We're facing a bipolar system ... my expectations is it will not further integrate."
Weber is more optimistic than Tony James, executive vice chairman of The Blackstone Group Inc., about a long-term solution to Trump's trade war.
James last week said investors are souring on the idea Trump can make the "big deal" he brags about with the Chinese. He believes even a "smaller deal" might help to lift business confidence badly shaken by Trump's trade war.
James said a small deal might include agreements on what he called "easy items" such as China buying more U.S. agriculture products. This deal envisioned by James will not include Trump's major demands such as addressing China's theft of U.S. intellectual property and structural changes to China's command economy.
The Blackstone Group Inc. is a multinational private equity, alternative asset management, and financial services firm. It's also the largest alternative investment firm in the world.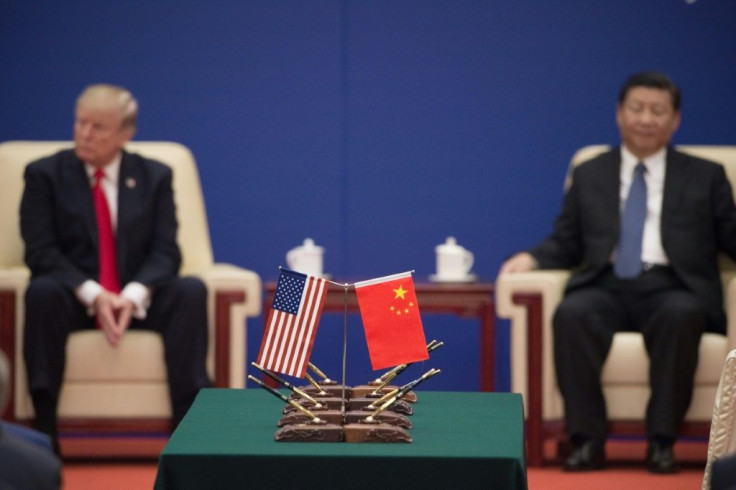 © Copyright IBTimes 2023. All rights reserved.