US Companies Increasingly Unhappy In China Due To Economic Slowdown, Red Tape, Internet Censorship And Smog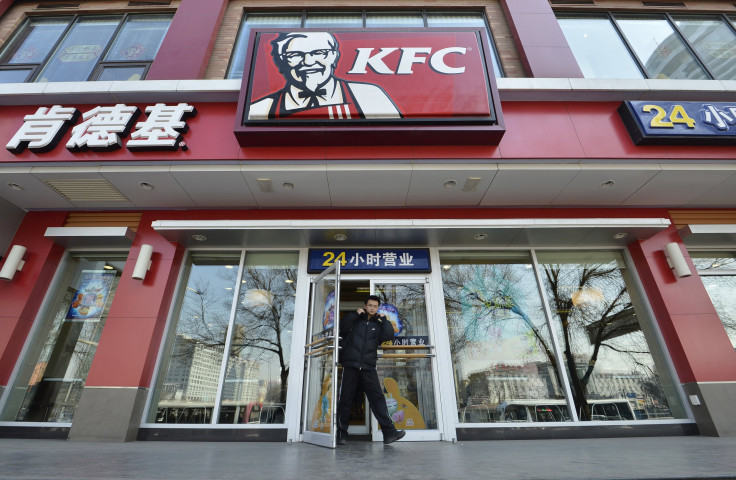 Doing business in China is not getting any easier for American companies as persistent interference from the Chinese government and the recent economic slowdown have added to the existing frustrations with the world's second-largest economy.
"[China's] current economic model is under considerable stress," Mark Duval, president of the American Chamber of Commerce in China, said at a briefing in Beijing on Wednesday. "Growth rates are easing, costs are rising, margins declining and some investment plans are being scaled back."
Nearly 80 percent of the more than 360 U.S. companies surveyed for a new study by the Chamber said their China revenues only "increased slightly" or fell over the past year, the
Financial Times
reported on Wednesday.
Three years ago, 41 percent of AmCham members with operations in China reported "substantial" China revenue increases, but that number fell to 23 percent in the last year. The fading impact of a 2009 - 2010 $645 billion government stimulus is weighing on revenues, the report said.
"We are still seeing gains, but the gains are not as aggressive as in the past," Duval added, according to the Financial Times. "Our member firms are no longer chasing growth at any cost. It's all about managing what you have."
The current Chinese administration's probes and and investigations of Western firms, the nation's taste for Internet censorship and high-profile pollution issues are compounding the structural economic cooling, the report surmised.
Forty percent of the firms surveyed believed the investigations have deliberately targeted foreign firms, and more than 55 percent said Internet censorship had a harmful effect on their operations. Nearly half of the firms also reported difficulties in recruiting or retaining senior executives because of the poor air quality in major cities.
A number of American companies including prominent brands like Apple Inc. (NASDAQ:AAPL), Yum! Brands Inc.'s (NYSE:YUM) KFC, and Starbucks Corporation (NASDAQ:SBUX) have experienced attacks from China's official media and investigations against U.S. firms in industries from baby formula to communications equipment are still being carried out.
Max Baucus, the new U.S. ambassador to Beijing, emphasized on Tuesday the need for "a level playing field for American businesses and workers to compete fairly with their Chinese counterparts," according to the Financial Times.
© Copyright IBTimes 2023. All rights reserved.
FOLLOW MORE IBT NEWS ON THE BELOW CHANNELS