US Deploys F-16 Fighting Falcons To Counter Iran Threat In The Gulf; Everything To Know About Them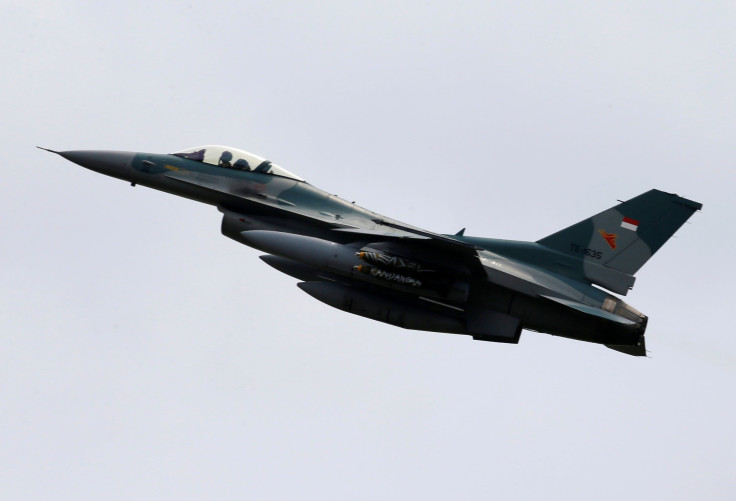 KEY POINTS
One of the F-16 has a tail number 2137, which is a "kill mark" that holds immense historical significance
The jet was part of a NATO mission over Bosnia and Herzegovina in 1994
The incident was widely recognized as the Banja Luka incident
Iran's actions of harassing and seizing commercial ships in the Strait of Hormuz has led the United States to escalate its presence in the area and deploy additional fighter aircraft, including F-16 Fighting Falcons.
The U.S. military has positioned F-16s and also A-10s, renowned for their exceptional close air support capabilities, in the region.
The Defense Department recently disclosed its plans to bolster the military presence in the region by deploying F-35s, an advanced fifth-generation fighter aircraft known for its state-of-the-art technology and stealth capabilities. Additionally, in the forthcoming weeks, it will send the USS Bataan amphibious assault ship, along with a contingent of Marines, to augment the forces. The move aims to strengthen the U.S. stance and readiness in response to the escalating tensions and potential threats posed by Iran.
The Department of Defense recently published photos showcasing tail number 2137, a kill mark that holds immense historical significance. During a pivotal NATO mission over Bosnia and Herzegovina in 1994, the F-16 accomplished a "triple kill" in a single mission.
On Feb. 28, 1994, then-Captain Robert Gordon "Wilbur" Wright participated in a historic event, marking NATO's inaugural combat mission. He was tasked with an offensive counter air mission to enforce the UN's "no-fly" sanctions over Bosnia and Herzegovina. In a matter of minutes, he downed three Serbian J-21 Jastreb fighters using an AIM-120 AMRAAM and two AIM-9 Sidewinders.
It is rare for the U.S. military to have an aircraft in active service that has successfully accomplished an air-to-air kill, reported the the Eurasian Times. Advances in warfare strategies, along with the prevalence of precision-guided munitions and long-range missile systems, have led to a decline in air-to-air combat engagements.
"I can confirm that the 555 Expeditionary Fighter Squadron (Triple Nickel) has tail 2137, which is the specific F-16 that has 3x Air-to-Air kills over Bosnia," Air Forces Central (AFCENT) spokesman Col. Mike Andrews told Air & Space Forces Magazine.
The incident, widely recognized as the Banja Luka incident, took place when six Serbian J-21 Jastreb fighters were spotted carrying out an attack on a factory. In reaction to the imminent threat, two U.S. Air Force F-16s from the 526th Fighter Squadron, stationed at Aviano Air Base, swiftly took action. Apart from Wright, Captain Stephen L. "Yogi" Allen also played a vital role in the mission's success by successfully shooting down a fourth J-21 on the same day.
Moreover, during the encounter, a fifth Serbian J-21 was lost, although the U.S. did not officially record it as a "kill." Despite this, the entire operation underscored the exceptional skills and capabilities of the U.S. Air Force pilots and the formidable F-16 aircraft involved in the mission.
© Copyright IBTimes 2023. All rights reserved.