US Embassy In Afghanistan Warns Of 'Imminent Attack' In Kabul Within 2 Days, Asks Americans To Leave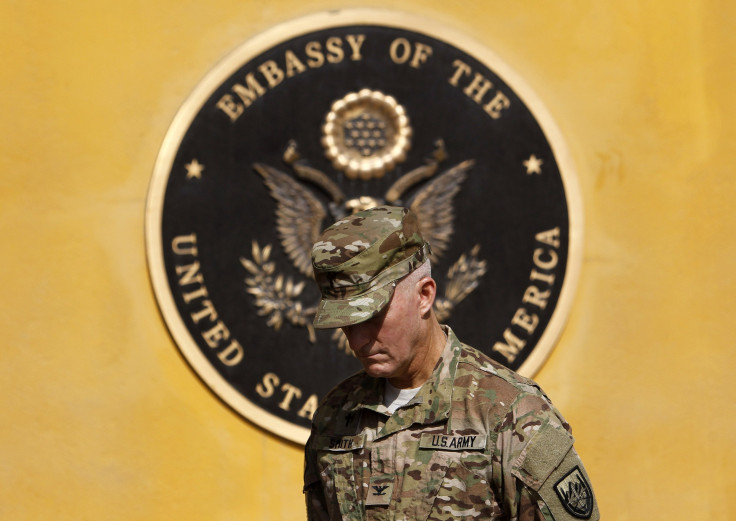 The U.S. Embassy in Kabul, Afghanistan released a travel advisory Monday, saying it has received information of an imminent attack within the next two days. The advisory warned U.S. citizens against traveling to Kabul, without giving further details on targets or the timing of the attack.
"U.S. Embassy Kabul has received credible reports of an imminent attack in Kabul City, Kabul Province, Afghanistan within the next 48 hours. During this period of heightened threat, the U.S. Embassy strongly urges U.S. citizens to exercise extreme caution if moving around the city. There were no further details regarding the targets, timing, or method of the planned attack," the embassy said in the statement released Monday.
The embassy also said that the situation in the country was "extremely unstable, and the threat to all U.S. citizens in Afghanistan remains critical." The embassy asked American citizens living in Afghanistan or visiting, to leave. It also warned those who decide to stay put to look into their personal security plans and increase "personal safety, remain aware of your surroundings, monitor local media for updates, and maintain a high level of vigilance."
The warning for the attack comes as Afghanistan faces a growing threat from the Taliban, which has reportedly increased its offensive in the country over the last few months. During Saturday's rush hour, a suicide bomber targeted senior member of Afghanistan's election commission Abdul Rahman Rodwal, killing his driver and injuring several passersby. No group claimed responsibility for the attack.
In September, fighters from the group took control of the northern city of Kunduz after defeating Afghan forces in the region, according to the Associated Press. In August, a series of attacks against the Afghan army, police and U.S. Special Forces in Kabul killed at least 50 people and injured several people.
The latest warning comes after an attack in Paris killed 130 people.
© Copyright IBTimes 2023. All rights reserved.