US Government Has Ebola 'Do Not Fly List' Of Exposed People: Report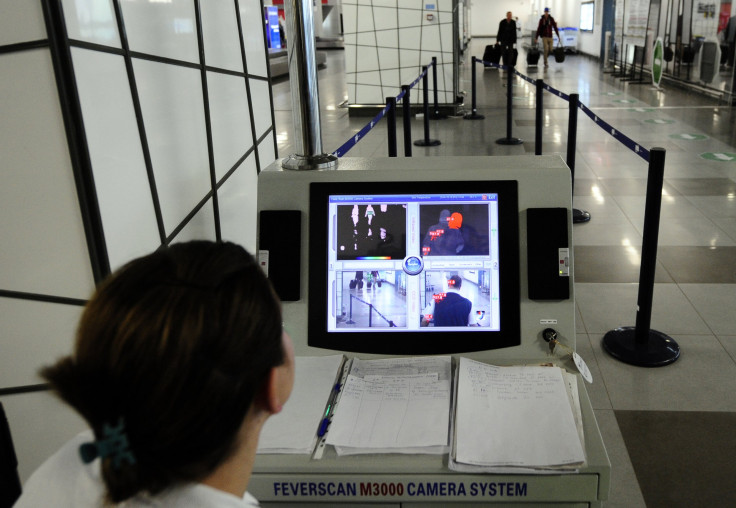 The U.S. government reportedly has a "no-fly" list of people who have been exposed to Ebola for whom air travel is to be limited or prohibited. The list is being implemented by the Transportation Security Administration and Department of Homeland Security, according to Lauren Zakalik, the WFAA-TV Dallas/Ft. Worth reporter who first reported on the existence of such a list via Twitter.
"CDC tells me there is a 'do not board' list #ebola-exposed ppl can be put on & that 'list' is evolving as we go further into situation ... that is in reference to limiting/prohibiting air travel for people who are being monitored for exposure to #ebola," she wrote on Twitter Wednesday evening. "i wish i had more details but the @CDCgov was not very forthcoming. Waiting on info also from @FAANews. [Federal Aviation Administration]."
Zakalik followed up those tweets by clarifying how the list would work and adding that it is not currently being implemented.
"Source tells me it would be airlines and TSA/@DHSgov to implement a so-called Ebola no-fly list, not FAA. IF that happens," she said.
The issue of a "do not board" list became a major topic this week when news emerged that 29-year-old American Amber Joy Vinson, a nurse, traveled on a commercial flight with 132 passengers after she had been in direct contact with an Ebola patient. Vinson contracted Ebola while treating Thomas Eric Duncan, the Liberian man who became the first person to die of Ebola in America when he passed away on Oct. 8 at Texas Health Presbyterian Hospital Dallas.
CDC Director Dr. Thomas Frieden said Wednesday, "She should not have been on that plane," and many Americans have expressed fear that she could have spread the disease, and anger at authorities for not having a system in place to stop her from flying and endangering other people, according to CNN. Frieden added that Vinson violated guidelines for travel after Ebola exposure and added that the CDC will stop such people from flying in the future.
"Because at that point she was in a group of individuals known to have exposure to Ebola, she should not have traveled on a commercial airline," Frieden said, according to ABC News. "From this moment forward, we will ensure that no individual monitored for exposure undergoes travel in any way other than controlled movement," he said, referring to non-public transportation such as a private car or chartered flight.
© Copyright IBTimes 2022. All rights reserved.
FOLLOW MORE IBT NEWS ON THE BELOW CHANNELS