US Grounds Entire F-35 Fleet Pending Engine Inspections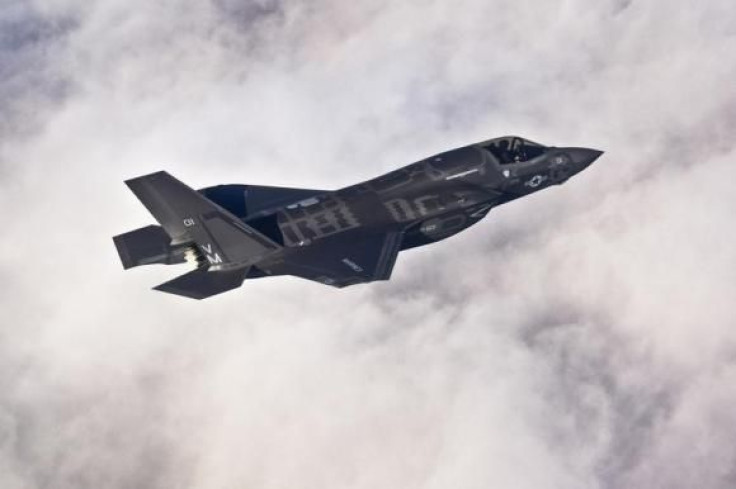 The entire fleet of 97 Lockheed Martin Corp F-35 fighter jets has been grounded by the United States military until additional inspections of the warplane's single engine built by Pratt & Whitney, a unit of United Technologies Corp, are completed, the U.S. military said.
According to statements by the Pentagon and the F-35 program office, directives issued on Thursday ordered the suspension of all F-35 flights following a fire on an Air Force F-35A at Eglin Air Force Base in Florida, Reuters reported.
The cause of the June 23 fire, which began as a pilot prepared for takeoff, had not been determined by United States and industry officials, the wire service said. The pilot wasn't injured during the blaze.
The incident was the latest setback facing the Pentagon's costliest weapons program, the $398.6 billion F-35 Joint Strike Fighter. Earlier in June, an in-flight oil leak initiated mandatory fleetwide inspections of the jets, according to Reuters.
The fire has compromised plans for an F-35 jet to fly by a naming ceremony for a British aircraft carrier Friday. But preparations were still underway for F-35s to fly in two U.K. air shows in July, yet a final go-ahead would arrive in several days.
"Additional inspections of F-35 engines have been ordered, and return to flight will be determined based on inspection results and analysis of engineering data," the Defense Department noted in a Thursday statement.
Pratt & Whitney said it was working closely with Air Force officials investigating the blaze, Reuters reported.
The F-35 program office will work with the military and industry as engineering findings become analyzed, Air Force Lieutenant General Chris Bogdan said.
"We will contribute to the return to flight determination, and will aim to do what is prudent for the enterprise at large without compromising the ongoing mishap investigation," Bogdan said.
© Copyright IBTimes 2022. All rights reserved.
FOLLOW MORE IBT NEWS ON THE BELOW CHANNELS