US Has History Of Meddling In Foreign Elections, Regimes: Russian Embassy
With the United States secretary of state nominee Mike Pompeo promising to take a tough line on Russia during his confirmation hearing Thursday, the Russian Embassy in the U.S. hit out at Washington, accusing it of a secret history of engineering regime change and meddling in the elections of other nations.
In a statement released Thursday, the embassy lashed out at the "unfounded accusations of Russia's meddling in US electoral processes both from the US legislators and the candidate himself" made during Pompeo's confirmation hearings.
"With that, they arrogantly compared US engagements ('promoting democracy and human rights') to Russian actions ('undermining Western democracies' and 'desire to influence the outcome of elections')," it said.
Stating the U.S. has "quite an experience" in election meddling, it said, "The U.S. regularly violates national sovereignty of other countries by interfering in their domestic affairs. The favorite tactic of the American intelligence services is to intervene in electoral processes of foreign states and stage coups in order to topple undesired regimes. This fact is recognized by experts and former U.S. intelligence operatives."
Citing a recent article published in the New York Times in which Dr. Lock K. Johnson, a Regents Professor at the University of Georgia, claimed the CIA had interfered in foreign elections since its creation in 1947, it said, "There are documented facts of U.S. meddling in elections of Albania, Argentina, Brazil, Bulgaria, U.K., Haiti, Guyana, Guatemala, Greece, Dominican Republic, Indonesia, Iceland, Iran, Costa Rica, Cambodia, Laos, Lebanon, Malaysia, Mauritius, Malta, Nepal, Nicaragua, Panama, Peru, Romania, San Marino, Slovakia, Somalia, Thailand, Ukraine, Uruguay, Chile, Sri Lanka and Jamaica."
Research shows "U.S. has over 80 times interfered in the elections of 45 countries," the Russian diplomatic mission said in the statement.
The rift between Russia and the U.S. has deepened in the past few months over various issues but particuarly over Moscow's alleged attempts to inlfuence the 2016 presidential election. In February, Special Counsel Robert Mueller, who is investigating the issue, charged 13 Russian nationals and three Russian companies, including St. Petersburg-based Internet Research Agency, which ran an online propaganda campaign that allegedly undermined the 2016 polls.
Following this, the government slapped sanctions on 19 Russians, including the 13 indicted by Mueller. Earlier this month, the Trump administration imposed sanctions on seven Russian businessmen and 17 government officials in an attempt to punish Moscow for its alleged meddling in the 2016 U.S. election and other "malign activity," the Guardian reported.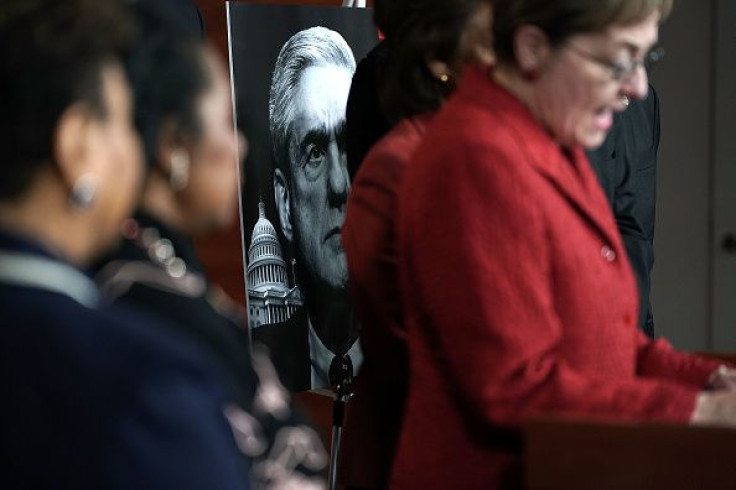 In response, Russia warned of a "harsh answer" to the sanctions.
"Of course, we will not leave this current and any new anti-Russian attack without a harsh answer," Russia's Foreign Ministry said in a statement then.
© Copyright IBTimes 2023. All rights reserved.