US Hiring Heats Up Unexpectedly In May But Wage Gains Ease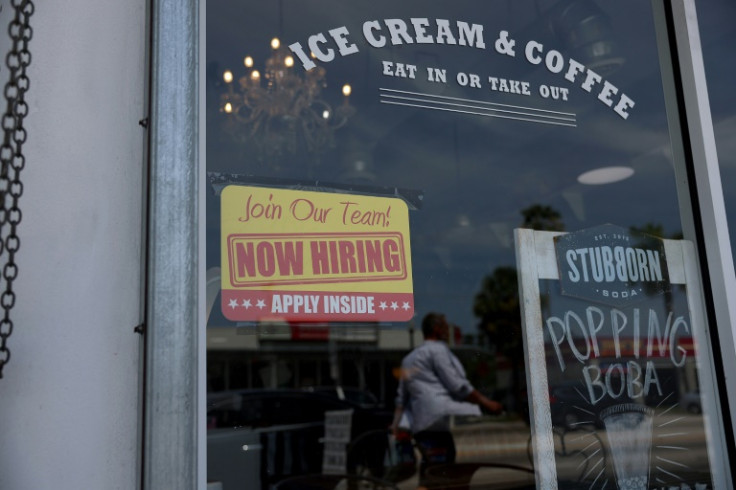 Hiring in the United States heated up again in May, according to government data released Friday, with the strong labor market defying expectations of a slowdown amid efforts to cool the economy.
The jobs market has been surprisingly robust even as regulators have worked to ease demand and tamp down inflation, with the central bank lifting interest rates 10 times since early last year.
While the expectation is that higher rates would slow the economy, with elevated borrowing costs making it pricier to borrow funds for major purchases or business expansion, the latest numbers could prove challenging for policymakers mulling a pause in rate hikes.
The United States added 339,000 jobs last month, surpassing estimates and picking up from a revised 294,000 figure in April, said the Labor Department on Friday.
The jobless rate ticked up to 3.7 percent, rising from a historically low level of 3.4 percent.
But in a more welcome sign, wage gains moderated slightly with average hourly earnings up by 0.3 percent, slightly down from 0.4 percent in April, the report said.
"The data show that job growth is continuing at a rapid pace, but wage pressures are not building," said Rubeela Farooqi, chief US economist at High Frequency Economics.
Compared with a year ago, average hourly earnings were up 4.3 percent, said the Labor Department.
Sectors that saw job gains included professional and business services, health care and construction, said the Labor Department.
But although the employment numbers were well above what analysts expected, Farooqi believes the wage data could still give the Federal Reserve room to hold policy steady.
Fed policymakers are set to convene in mid-June, and some senior Fed officials have indicated this week that they might support skipping a further hike at their upcoming meeting.
A key factor is that officials are eyeing the lagged effects of existing rate hikes as they ripple through the economy while deciding if more action is needed.
A particular area of concern is that strong demand for workers and continued wage growth could feed into inflation. But if wage gains are not rising, this could ease pressure on policymakers.
"Several Federal Reserve officials have signaled that they are likely to hold rates steady at their upcoming June meeting but are unlikely to reduce rates anytime soon. This somewhat mixed jobs report is likely to support that approach," said Mike Fratantoni, chief economist of the Mortgage Bankers Association.
© Copyright AFP 2023. All rights reserved.