US Imposes Sanctions On Hundreds Of Targets In Fresh Russia Action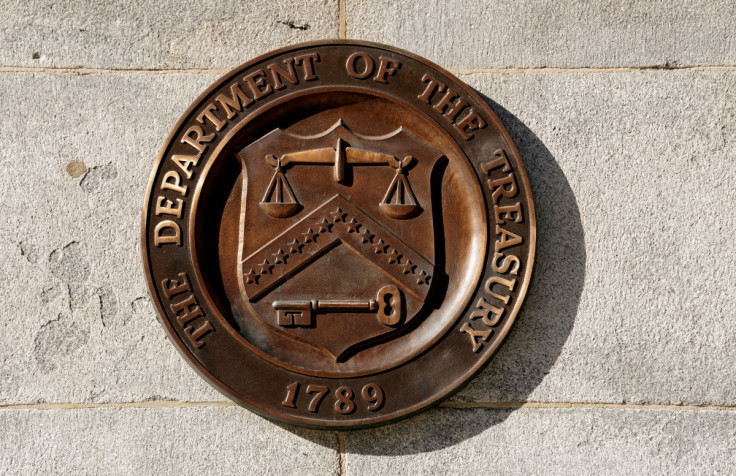 The United States and its partners on Friday announced new penalties aimed at punishing Russia for its invasion of Ukraine, intensifying what is already one of the harshest sanctions efforts ever implemented.
Washington targeted Russia's sanctions evasion, future energy revenues and military-industrial supply chains, imposing sanctions on more than 300 targets.
The move comes on the first day of the three-day G7 summit in Japan and marks the latest sanctions and export controls targeting Moscow, which have hit thousands of targets and imposed steep curbs on Russia.
"Today's actions will further tighten the vise on (Russian President Vladimir) Putin's ability to wage his barbaric invasion and will advance our global efforts to cut off Russian attempts to evade sanctions," U.S. Treasury Department Secretary Janet Yellen said in a statement.
Russia's embassy in Washington did not immediately respond to a request for comment.
The U.S. and Europe imposed financial penalties on Russia immediately following the start of the war last year and have steadily ratcheted up the pressure since then, targeting Putin and officials close to him, the financial sector and oligarchs.
Experts say Washington could still impose tougher penalties, however - while the sanctions have clearly damaged Russia's economy, they have so far failed to stop Putin from pursuing a war that has killed tens of thousands and turned cities to rubble.
HUNDREDS OF TARGETS
The Treasury Department said it imposed sanctions on 22 people and 104 entities with touchpoints in over 20 countries or jurisdictions, including companies that import, ship or manufacture electronics components, semiconductors and microelectronics to Russia.
U.S. Secretary of State Antony Blinken said Friday's action targeted an international network that procures components for the Russia-based entity responsible for the manufacture of the Orlan drone, which Russian forces and their proxies are using in Ukraine.
As part of its crackdown in recent months on Russia's evasion of sanctions, the Treasury Department designated people and entities in Switzerland, Germany and Liechtenstein on Friday.
Among the targets on Friday were Russian intelligence services procurement networks and agents, including in Liechtenstein and the Netherlands. The Foreign Intelligence Service of the Russian Federation was also hit with sanctions.
Washington has previously warned that the Kremlin has tasked its intelligence services with finding ways to circumvent sanctions to replace equipment lost on the battlefield.
The Treasury Department said it was also imposing sanctions on Russia's energy educational and research institutions in a bid to "limit Russia's future extractive capabilities" by targeting the training grounds for Russia's future energy specialists, and sites where new extraction technologies are developed.
The State Department also designated or blocked property of almost 200 individuals, entities, vessels and aircraft and imposed sanctions on Polyus and Polymetal, the largest gold producers in Russia. Polyus and Polymetal did not immediately reply to a Reuters request for comment.
The State Department also designated two Iranian shipping companies, a port operator and a maritime service provider it said were part of deepening ties between Russia and Iran.
U.S. sanctions authorities were also expanded to more sectors of the Russian economy, including architecture, manufacturing and construction, the Treasury said.
The Biden administration also halted the export of wide range of consumer goods to Russia on Friday and added 71 companies to a Commerce Department's list that bars suppliers from selling them U.S. technology without a hard-to-obtain license.
John Herbst, a former U.S. ambassador to Ukraine, said that while international sanctions have had an impact on Russia's economy, much more could still be done.
"Certainly, sanctions can be toughened on the (Russian) banking sector," said Herbst, now with the Atlantic Council think tank, adding that it has been a partial application. "They've gone after several of them, but others are able to operate."
© Copyright Thomson Reuters 2023. All rights reserved.