US Major General Killed In Afghanistan Is Highest-Ranking Officer To Die In Afghan War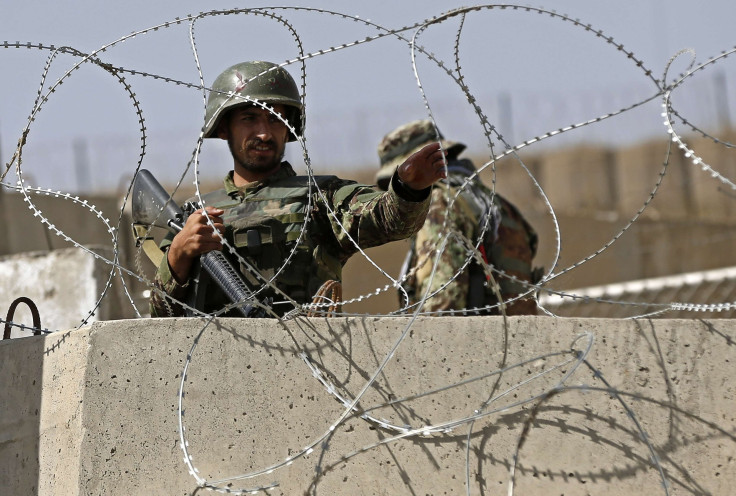 A major general of the U.S. Army became the highest-ranking member of the military to be killed in Afghanistan since the start of the war when he was shot at close range Tuesday at a military training academy near Kabul, the New York Times reported. If confirmed, the major general is the highest-ranking officer to be killed since the Vietnam War.
Officials gave few details about the shooting, only telling the Times that an "incident" occurred at the Afghan National Army Officer Academy. The academy is located in Camp Qargha.
The Afghan International Security Assistance Force, a NATO-led coalition of 48 countries, said in a statement that it was "assessing the situation."
"We can confirm that an incident occurred involving local Afghan and ISAF troops at Camp Qargha. The camp, also known as the Kabul ANA Officer Academy, is an Afghan National Security Forces facility. We are in the process of assessing the situation. More information will be released as we sort out the facts."
The shooter was wearing an Afghan army uniform and turned his gun on U.S. and Afghan troops stationed at the academy, ABC News reported. Fifteen other soldiers with the NATO-led coalition force were wounded in the attack. Afghan President Hamid Karzai said the soldiers were at Camp Qargha to help build the Afghan security forces.
Karzai condemned the attack. He blamed it on "enemies who don't want to see Afghanistan have strong institutions."
© Copyright IBTimes 2023. All rights reserved.
FOLLOW MORE IBT NEWS ON THE BELOW CHANNELS