US Men's Soccer Team Vastly Improved: German Coach Joachim Loew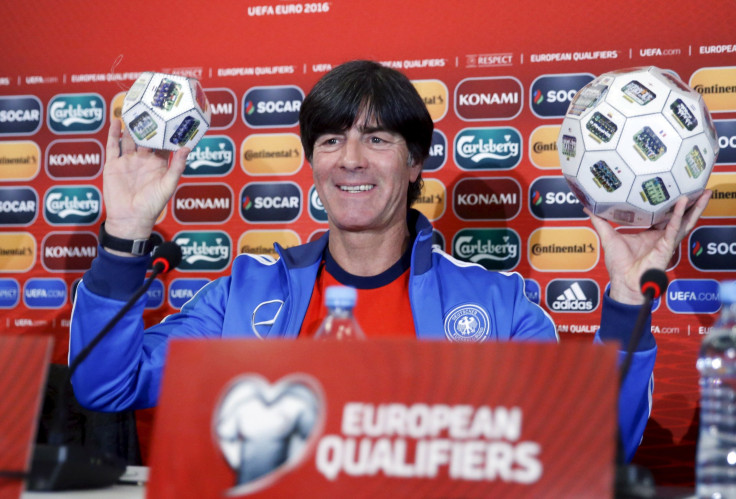 The U.S. men's national soccer team has vastly improved in recent years, says Joachim Loew, coach of the German national team, which will play the Americans in a friendly match tonight in Cologne. Loew said he was impressed by a recent U.S. victory over the Netherlands.
"I was really impressed with the pace, the intensity and the character of the U.S. team," Loew said in a news conference also attended by Juergen Klinsmann, the U.S. team's German coach. "They played an incredibly good match. When you look back at the developments over the last three or four years you can see a lot has happened. The U.S. team have advanced tremendously. They played at an enormously high level against the Netherlands."
Since taking the reins of the U.S. team in 2011, Klinsmann has had his U.S. side play Germany three times in various competitions, including the 2014 FIFA World Cup in Brazil. In 2004, Klinsmann was Germany's coach and Leow was his assistant.
Loew, a former professional soccer player, became the head coach of the German team in 2008 and immediately made an impact, leading the team to a third-place finish in the 2010 World Cup in South Africa and the title in the 2014 World Cup in Brazil.
© Copyright IBTimes 2023. All rights reserved.